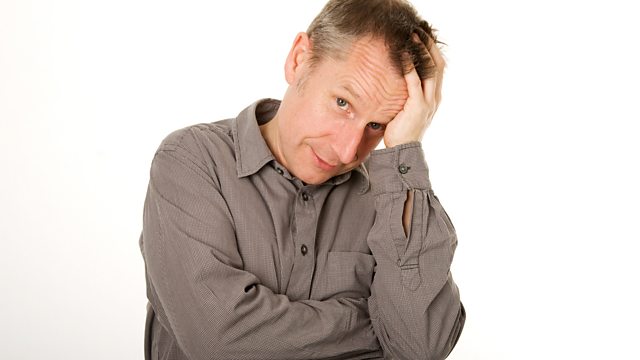 Stand by your radios! Jeremy Hardy returns to the airwaves with a broadcast of national comic import as he asks the question "Does power come from the barrel of a gun or from a jar of onion marmalade?"
Helping him fail to find the answers will be actor and Jeremy regular Gordon Kennedy ("Absolutely", "Sherlock") and special guest Katy Brand
Welcome to "Jeremy Hardy Speaks To The Nation", a series of debates in which Jeremy Hardy engages in a free and frank exchange of his entrenched views. Passionate, polemical, erudite and unable to sing, Jeremy returns with a new series of his show, famous for lines like -
"Kids should never be fashion slaves, especially in the Far East. My 12-year old daughter asked me for a new pair of trainers. I told her she was old enough to go out and make her own" and, "Islam is no weirder than Christianity. Both are just Judaism with the jokes taken out."
Few can forget where they were twenty years ago when they first heard "Jeremy Hardy Speaks To The Nation". The show was an immediate smash-hit success, causing pubs to empty on a Saturday night, which was particularly astonishing since the show went out on Thursdays. The Light Entertainment department was besieged, questions were asked in the House and Jeremy Hardy himself became known as the man responsible for the funniest show on radio since Money Box Live with Paul Lewis.
Since that fateful first series, Jeremy went on to win Sony Awards, Writers Guild nominations and a Nobel Prize for Chemistry.
The show is a Pozzitive production, and is produced by Jeremy's long-standing accomplice, David Tyler.
Written by Jeremy Hardy
Produced by David Tyler
A Pozzitive production for BBC Radio 4.
Last on
More episodes
Previous
You are at the first episode