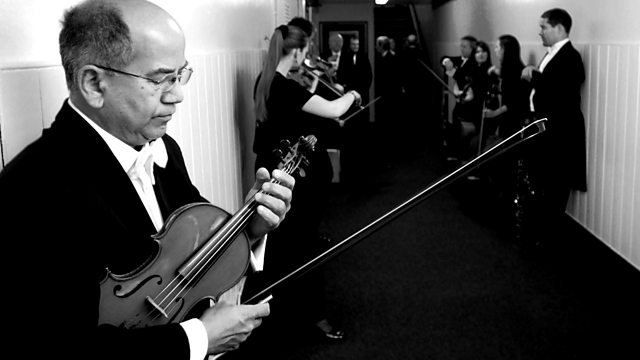 Ulster Orchestra - Weber, Beethoven, Brahms
Live from the Ulster Hall in Belfast
Presented by John Toal
The Ulster Orchestra, conducted by Michal Dworzynski with pianist, Igor Levit, play Weber, Beethoven and Brahms.
Ulster Orchestra
Igor Levit (piano)
Michal Dworzynski (conductor)
Weber Oberon Overture
Beethoven Piano Concerto No. 1, Op. 15 in C
INTERVAL
Brahms Symphony No. 1, Op. 68 in C minor
Oberon was Weber's last opera and he conducted the premiere in London on April 12, 1826 - three days after completing the overture, an orchestral showpiece which ties together the musical themes from the opera and famously opens with a solo from Oberon's magic horn.
Igot Levit is one of BBC Radio 3's New Generation Artists. He performs Beethoven's Piano Concerto No. 1 in C major. The first movement of the C major Concerto is indebted to Mozart but Beethoven adds a certain depth of harmony and an openly virtuoso part for the soloist. The second movement is a beautiful song and in the high spirited rondo-finale Beethoven tips his hat towards Haydn.
Schumann encouraged Brahms to start writing a symphony as early as 1854, "If one only makes the beginning, then the end comes of itself," he helpfully suggested. Brahms attempted sketches in 1854; set down a first movement the following year (but kept it mostly to himself); ignored inquiries from conductors in 1863, 1864, and 1866; and in 1870 hinted that he had made some progress beyond the first movement. In 1874, he began two years of hard work perfecting the symphony which he finally signed and dated First Symphony in September 1876. It has become one of the most performed all Brahms' symphonies and one of the most loved works in romantic orchestral literature. It combines technical accomplishment with profound emotion and beautiful melody.
Last on