Main content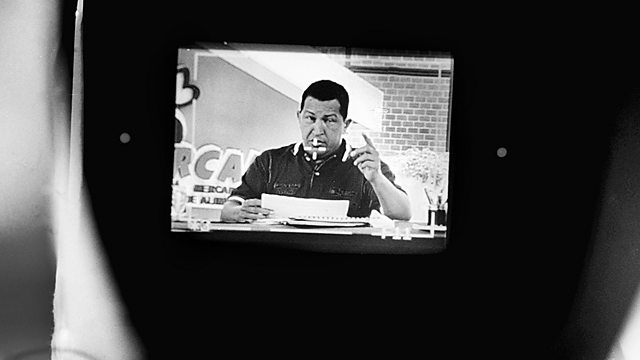 Barocci, Hugo Chávez, David Blunkett on compassion
David Blunkett on compassion in politics, a new exhibition of altarpieces by Federico Barocci, and Rory Carroll on Hugo Chávez's Venezuela.
Since recent revelations surfaced about neglect and abuse at Stafford Hospital, nurses have been accused of lacking compassion. Night Waves explores whether re-focusing arguments on compassion inhibits a rational discourse of political issues.
The MP David Blunkett, Nick Pearce Director of the Institute for Public Policy Research, and Lecturer in International Relations and Radio 3 New Generation Thinker Adriana Sinclair, discuss the conflicts and contradictions that arise when compassion is used to inform political debate.
As a new exhibition opens which assembles the greatest altarpieces of Federico Barocci, Sarah Dunant introduces the late 16th century Italian artist.
As well as ruling Venezuela, Hugo Chávez directed, produced and starred in a weekly TV programme, 'Hello President' - which he used as a platform for his political agenda. Does this make him a new kind of politician, or is he just the latest in a long tradition of South American dictators? Rory Carroll was director of The Guardian's South America bureau in Caracus, he joins Philip to discuss his new book 'Comandante: Inside Hugo Chávez's Venezuela'.
Produced by Ella-mai Robey.
Last on
Chapters
Compassion

A discussion about the role that compassion plays in influencing political debate.

Duration: 20:08

Frederico Barocci

A review of Federico Barocci's work, on exhibition at The National Gallery.

Duration: 07:26

Italian Election

Annalisa Piras comments on what Italy's election reflects about the country's situation.

Duration: 06:10

Hugo Chávez

An interview with Rory Carroll about his new book on Venezuelan President Hugo Chávez.

Duration: 09:57

Frederico Barocci

Barocci: Brilliance and Grace is on at The National Gallery in London until 19th May.

Hugo Chávez

Comandante: Inside Hugo Chávez's Venezuela, by Rory Carroll, is published on 7th March by Canongate.

Good Italy, Bad Italy

Good Italy, Bad Italy: Girlfriend in a Coma, written and directed by Annalisa Piras, is broadcast at 10pm on Tuesday 26th February on BBC 4.

Broadcast