Main content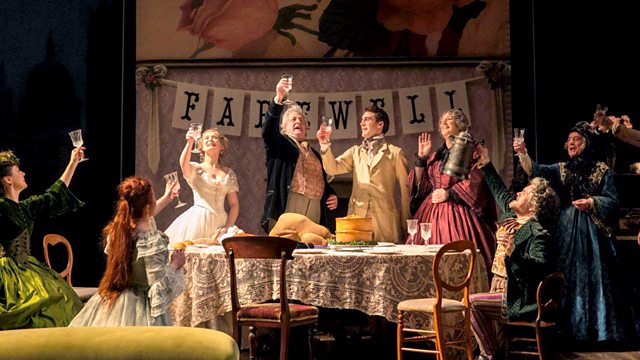 Edith Pearlman; Trelawny of the Wells review; crime TV
A report on filmmaker Joe Wright's first stage production, a new version of Pinero's Trelawny of the Wells, plus Edith Pearlman on her new story collection and the Pope in fiction.
With Mark Lawson.
Director Joe Wright, whose film credits include Atonement and Anna Karenina, makes his stage debut with a new production of Pinero's Trelawny of the Wells. Described as Pinero's love letter to theatre, the play pokes fun at the cliches associated with life on the stage. Writer and comedian Viv Groskop gives her verdict.
Broadchurch and Mayday are two new TV thriller series starting next week. In Broadchurch, David Tennant and Olivia Colman star as detectives in a small coastal town trying to understand what lay behind the death of a young boy whose body was found at the foot of a cliff. Mayday has a similar theme, as a small community tries to find out what happened to a 14 year old who vanished without trace. Crime writer Dreda Say Mitchell and crime fiction specialist Jeff Park review the two series.
Veteran American short story writer Edith Pearlman has received great acclaim for her new collection, Binocular Vision. The stories span 40 years of writing, with settings including tsarist Russia and London during the Blitz. Edith Pearlman discusses the appeal of the short form.
As Pope Benedict XVI enjoys his last full day in office before retiring on Thursday, writer Peter Stanford considers the papacy in fiction from Morris West's bestseller The Shoes Of The Fisherman to the bio-pics of the short life of Pope Joan.
Producer Ellie Bury.
Last on
Broadcast