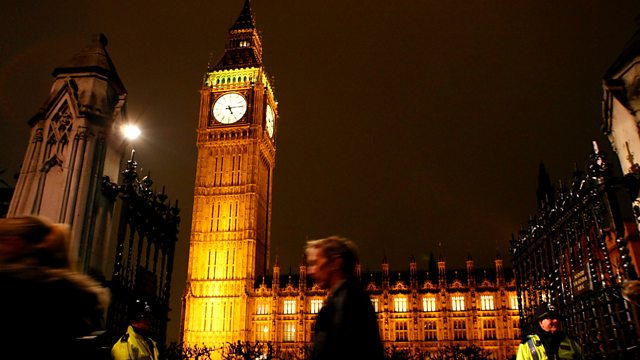 26/02/2013
The Government pledges to take "profound steps" to deal with health tourism in Britain - something that's believed to cost taxpayers millions of pounds each year.
MPs press the energy watchdog, Ofgem, to do more to keep household bills down.
A committee hears that videos of the radical preaching of a senior al-Qaida figure will not be removed from YouTube unless viewers flag them up.
There's a call in the House of Lords for the Government to intervene in the case of a mentally disabled man in the United States who faces execution.
And there are demands calls for ministers to live up to promises on new legislation to control dangerous dogs.
Susan Hulme and team report on today's events in Parliament.
Last on