Main content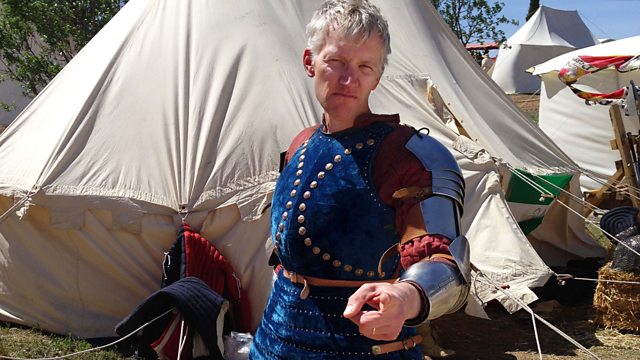 26/02/2013
Tom Holland and his guests interrogate past events through listeners' questions and the latest historical research.
Tom Holland is joined in the studio by leading historians and writers to discuss issues from our past that have been raised by new research carried out by listeners, heritage organisations and the academic community.
Among the highlights in this series, Tom and his co-presenter Helen Castor will be asking whether the Renaissance began on the 26th April 1336, probably about tea time ... and possibly over a game of cards, investigating how a London conference set up to limit naval fire power in 1930 had the opposite affect, and finding out why you can't necessarily see the wood through the trees in a Royal Forest.
Contact the programme: making.history@bbc.co.uk
Producer: Nick Patrick
A Pier production for BBC Radio 4.
Agincourt
Why are we so interested in this battle and not other famous victories in the Hundred Years War such as Crecy or Poitiers?
King Dunmail
Who was the Cumbrian king Dunmail and why have we forgotten him?
Thames Hulks
Could there have been prison hulks on the Thames in the 1950's?

Making History consults Keith Gulvin the author of The Medway Prison Hulks ISBN 0099282550
The White Map
Tom Holland meets up with the Map Librarian of the British Library, Peter Barber, to look at a late fifteenth century map commissioned by Walter Raleigh and drawn by the artist and colonist John White. It shows Roanoke island and the proposed colony of Virginia. But what is interesting researchers today are two patches on this map which appear to show where the British settlers might build forts. They were never built.

See the map and find out more about the patches: British Museum