Main content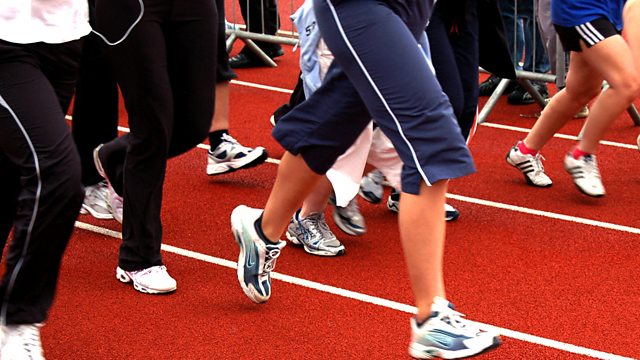 Hidden harm caused by hip implants, and battery-killing phone apps
The hip implants harming patients even when they display no symptoms, the smartphone apps killing your battery, and who is cashing in on the popularity of running?
Is the NHS giving hip replacement patients sufficient aftercare? We hear from people who have had metal-on-metal hip replacements go wrong - sometimes without any outward signs to trigger medical intervention. Official guidance does not recommend annual checks without due cause, but should all metal-on-metal hip implants be X-rayed every year - just in case?
Also on the programme - sick of your phone running out of juice? We look at which smartphone apps drain the most power from your battery?
And why running - that most basic and cheapest physical activity - has become such big business. Who cashes in every time you go jogging?
Last on
Chapters
Metal on metal hip implants

Winifred speaks to patients who've had metal on metal nightmarehips fitted.

Duration: 12:45

Who is cashing in on the growing popularity of road running?

Simon Browning does a 5km time trial with BBC newsreader Sophie Raworth

Duration: 09:39

NHS Continuing Care

A deadline to claim your money back is looming

Duration: 06:18

Identifying the people of Bolton in the 1930's

Photos taken by documentary photographer are under examination

Duration: 06:22

Ferry Wars

French and UK at loggerheads over a deal between Eurotunnel and a new ferry company

Duration: 06:34

Apps that drain your smartphone

Richard Goodwin from Knowyourmobile.com speaks to us from Mobile World Congress, Barcelona

Duration: 04:13

Broadcasts