Main content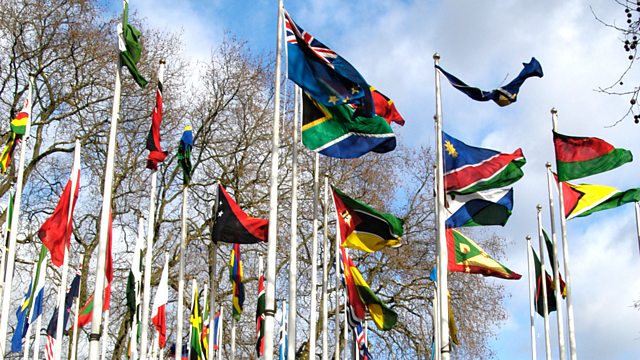 The Commonwealth - Don McKinnon and Kwasi Kwarteng
Bridget Kendall discusses the role of the Commonwealth with Sir Don McKinnon, Kwasi Kwarteng MP, Frances Harrison and Sir Ronald Sanders.
On Start the Week Bridget Kendall discusses the role and future of the Commonwealth. As its Secretary-General at the turn of the century, Sir Don McKinnon reveals its inner workings. But the journalist Frances Harrison is critical of the organisation for failing to challenge human rights abuses. The MP Kwasi Kwarteng questions whether the Commonwealth can ever shed the baggage of Empire, and Sir Ronald Sanders asks if it can survive the rise of China.
Producer: Katy Hickman.