Main content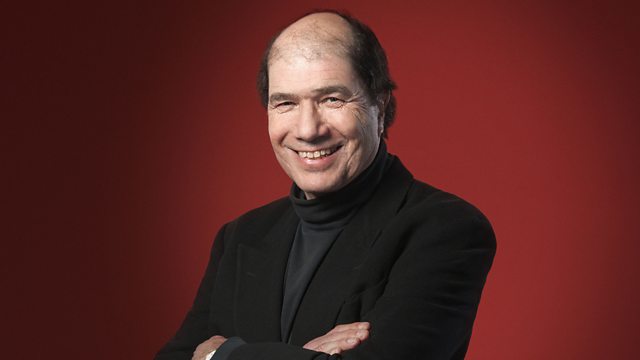 Fiona Sampson
Michael Berkeley's guest is poet Fiona Sampson. Her musical choices include works by Mendelssohn, Bach, Beethoven, Vaughan Williams and Bartok.
Michael Berkeley's guest is Fiona Sampson, who began her career as a concert violinist before studying at Oxford University and becoming a writer and poet. Her collections of poetry include Folding the Real (2001), The Distance Between Us (2005), Common Prayer (2007), which was shortlisted for the 2007 T.S. Eliot Prize, and Rough Music (2010), which was shortlisted both for the 2010 Forward Poetry Prize, and for the T.S. Eliot Prize. She has written and edited several books on the theory of creative writing, has translated writings from Eastern and Central Europe, and collaborates with visual artists, including print-makers and stone-carvers, on commissions. She has also collaborated with the Coull Quartet. She has been Fellow in Creativity at the University of Warwick, edits Poetry Review, and in 2011 she was elected a Fellow and a Council Member of the Royal Society of Literature.
As a violinist herself, Fiona Sampson's musical passions naturally include string music, and she has chosen an excerpt from Mendelssohn's Octet, and a Bach unaccompanied partita played by Nathan Milstein, as well as Beethoven's Op.132 String Quartet. She also loves Vaughan Williams' song-cycle On Wenlock Edge, in which the tenor voice is accompanied by string quartet and piano. Her deep interest in Central and Eastern Europe is represented by Balkan folk music and the second movement of Bartok's folk-influenced Music for Strings, Percussion and Celesta.
Last on
Music Played
Felix Mendelssohn

Octet in E flat major, Op.20 (1st mvt, excerpt)

Béla Bartók

Music for Strings, Percussion and Celeste, Sz.106 (2nd mvt)

Trad.

Gde si bilo jare moje [Where is my little goat]

Johann Sebastian Bach

Partita no.3 in E major (Prelude)

Ralph Vaughan Williams

Bredon Hill (On Wenlock Edge)

Ludwig van Beethoven

String Quartet in A minor, Op.132 (5th mvt)
Broadcast