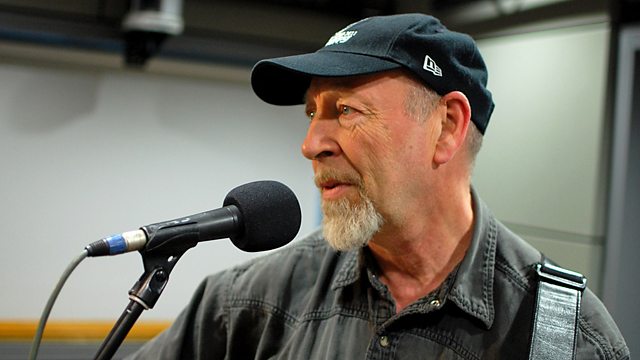 Richard Thompson in session
Mark Radcliffe presents Radio 2's new folk and acoustic show.
This week, Mark welcomes to the studio a true original: Richard Thompson. The great folk rock songwriter and musician - named as one of Rolling Stone magazine's top 20 guitarists of all time - will perform songs from his brand new album, Electric.
Electric, a 'trio' album produced in Nashville by country legend Buddy Miller, was released in the UK on 11 February and a 17-date tour of the UK begins this week.
In 1967, a teenage Richard helped form the UK's first electric folk band, Fairport Convention. A blistering, inventive guitar style and a gift for songwriting have marked his work ever since, both as a solo artist and in the duo he formed with former wife Linda Thompson during the 1970s and 80s.
Richard joins Mark for this week's Radio 2 Folk Show. The programme sees Mark explore the wide and wonderful range of traditional and contemporary folk and acoustic music from around the UK and the world, with regular interviews and live sessions from folk's finest performers.
Last on