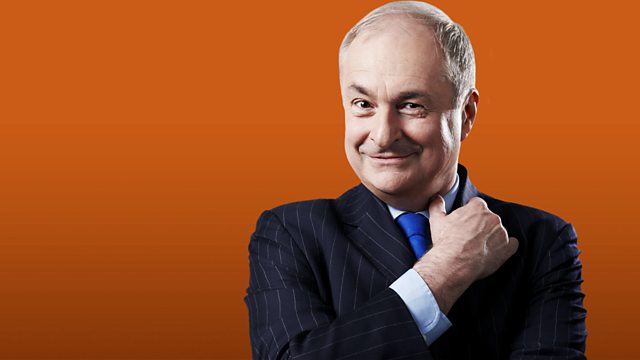 16/02/2013
Paul Gambaccini presents tracks from this week's US charts and hits from the last six decades.
In the feature 'Headline News [Number one albums on noteworthy days]' we hear 'Nowhere Man' from the US-compiled Beatles LP 'Yesterday ...And Today'. It was number one on 29th July 1966 when Bob Dylan was injured in a motorbike accident. We also hear 'I Am A Man Of Constant Sorrow' by The Soggy Bottom Boys from the soundtrack album 'O Brother, Where Art Thou?'. It was number one on 27th March 2002 - the date on which 'Mr. Television' Milton Berle, actor/musician Dudley Moore and film director Billy Wilder all died. In the regular feature 'The First Time Ever I Saw Your Face', tracks are played from albums by Steppenwolf and Reba McEntire.
In 'A Matter Of Life And Death' Paul celebrates the birthday of James Ingram by playing his American Number One 'I Don't Have The Heart'. We also hear 'Boogie Woogie Bugle Boy' by The Andrews Sisters in honour of Patty Andrews, who has recently died. 'It's Not The Same Old Song' highlights 'So Far Away' by Carole King and a different song with the same title by Dire Straits. In the countdown of the Top 100 list of songwriters based on success in the American chart from 1955 - 2005. We hear songs written by Howard Greenfield (34) and Robin Gibb (33).
Our R and B Number Ones are from 1950 - 'I Almost Lost My Mind' by Ivory Joe Hunter - and this week - 'My Love Is All I Have' by Charlie Wilson. We hear Country number ones from 1984 and now by Ricky Skaggs and Blake Shelton. This week's featured past and present Rock number ones are by The Black Keys and The Lumineers. 'Believe Acoustic' by Justin Bieber is the week's number one album. 'Thrift Shop' by Macklemore & Ryan Lewis featuring Wanz is the week's best-selling song.
Last on