Main content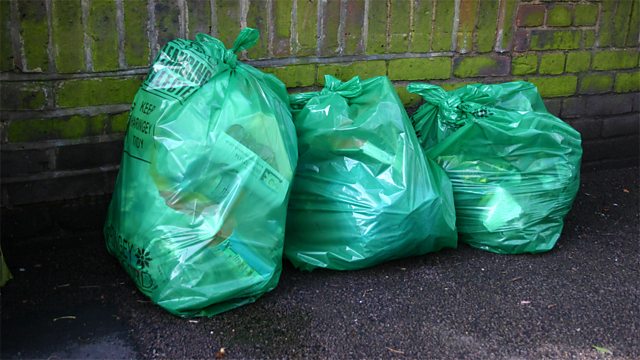 Dash for Ash
By 2020, the UK must significantly reduce its landfill habit or face huge fines. Should we burn waste to generate power? Tom Heap investigates.
By 2020 the UK must significantly reduce its landfill habit. A recent government report warned that we would run out of landfill space by 2018 and a European Directive means we must reduce the amount of waste sent to landfill from 48% to 35% or face big fines. Next year landfill tax will hit £80 per tonne. Unsurprisingly there has been a huge rise in planning applications for incinerators. 90 are proposed to add to the 30 currently in operation. Waste is big business. Tom Heap visits existing sites where our rubbish is currently being shipped abroad to create energy and heat in Europe and asks whether it is time we followed suit.
New technologies such as gasification are currently being developed which will provide even more heat and power from our residual waste and they promise to be far cleaner than the mass burn incinerators on the continent, yet opposition remains strong. 'Costing the Earth' hears from local residents who fear the health implications if dioxins formed in the high temperatures are released. Environmental campaigners argue that even if the health risks can be addressed this solution only creates more carbon dioxide emissions when what we really need is more recycling and less initial waste. In his film 'Trashed' actor Jeremy Irons looks at how our waste affects our health and that of the planet. Tom asks if it's time for a national strategy on what goes into our bins and where our rubbish ends up.
Producer: Helen Lennard.
Last on
Broadcasts

What has happened to the world's coral?