Main content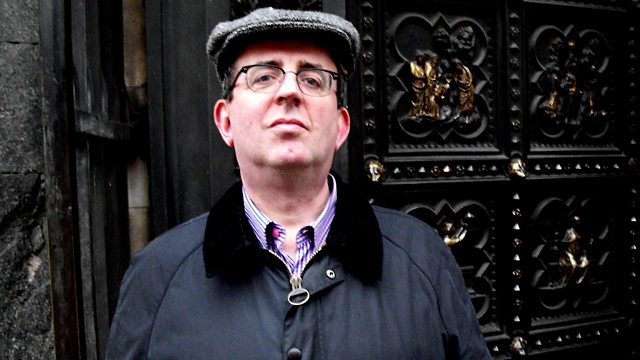 In the Beginning Was Sinning
The Rev Richard Coles explores what is meant by sin and its origins, from the dawn of ethics to the full force of Judeo-Christian damnation and salvation.
Three programmes in which the Rev Richard Coles excavates the ideas of sin and atonement across time and the world, from the dawn of ethics to the full force of Judeo-Christian damnation and salvation.
The Devil is blue, pot-bellied, seated on a languorous green serpent, and is three-quarters through a hearty meal of haunch-of-human. Around him, men hang from gibbets or spew from the three tongues of red fire which are the rivers of Hell. For the medieval master Giotto, sin had a very real form. And for the faithful who came to worship with Enrico di Scrovegni in his chapel in Padua in northern Italy, the price of human error, was firmly rammed home by the vast glowing fresco that met their gaze as they left the chapel to go back out into the vice-filled medieval city. Scrovegni too had sin very firmly on his mind, because the chapel he built was his family penance for the sin of usury of which they stood accused.
From primitive man, through the development of notions of indulgence, guilt and retribution, to the full force of medieval tormented souls and Dante's circles of Hell, Rev Richard Coles explores the ideas of sin and atonement.
'Sin' is a Christian concept, yet to what extent are the essential elements that constitute it - error and disorder - equally essential parts of other world religions, underpinning populations with very different belief systems in cultures from Asia to the Americas?
In this first programme, Richard explores what exactly is meant by sin, and its origins in man's earliest ethical structures. And he travels to Italy to discuss some of the world's most graphic illustrations of the consequences of sin and wrongdoing - in Siena's depictions of the satanic figure of Tyranny and Giotto's extraordinary frescoed Last Judgement in Padua.
Producer: Simon Elmes.
More episodes
Previous
You are at the first episode