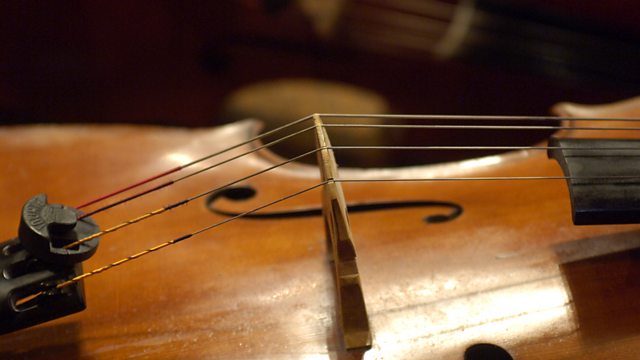 Niccolo Castiglioni
Rarely-heard music by the Italian composer Niccolo Castiglioni (1932-1996). Four works, variously for piano, choir and orchestra, featuring Sarah Nicolls, Schola Cantorum Stuttgart and the BBC Symphony Orchestra conducted by Oliver Knussen.
Castiglioni's music is influenced by his early fascination with the spare, focused and exquisite works of Anton Webern. His mature works retain an element of transparent purity but there are other influences from the European avant-garde of the 50s and 60s together with a innate Romanticism and lyric sensibility.
Inizio di Movimento, for piano
Hymne, for twelve voices
Dulce Refrigerium, for piano
Apreslude, for orchestra
(see also Hear and Now tonight: Knussen conducts the BBC Symphony in his own music).
Last on