Main content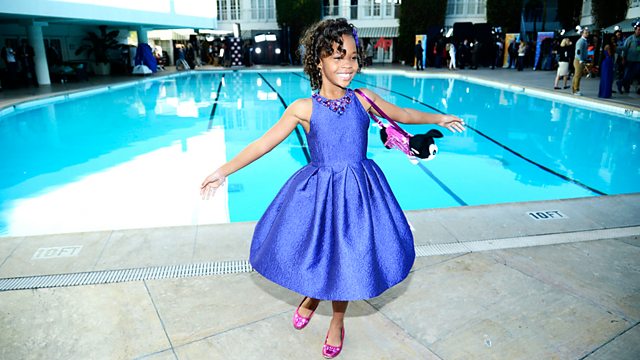 Growing up too quickly; Italian elections; Professor Sue Black; Women Freemasons
What happens when a parent dies and a child is forced to grow up more quickly than expected? Plus, Italian women and austerity. Presented by Jenni Murray.
The film "Beasts of the Southern Wild" features a young girl who is forced to fend for herself when her father becomes ill and dies. The young actress, Quvenzhane Wallis, is now an Oscar nominee. We examine how children cope when they lose their parents at a young age.
Italian women and how they have fared in the austerity cuts and who they will vote for in the next election?
Professor Sue Black talks about her work as a forensic anthropologist and what it's like to be on the Woman's Hour Power List.
Join Jenni Murray.
Last on

Chapters
Professor Sue Black, forensic anthropologist

Prof. Sue Black was named as one of the top 100 on the Woman's Hour Power List.

Duration: 09:52

Freemasons and Women

Discussion with Sandra Kanfer Clarke, Int. Order of Co-Freemasonry & Martin Short, author.

Duration: 10:12

How do children cope with grief

Jenni talks to 17 year old Briar Dickey & Dawn Hewitt from child bereavement service CHUMS

Duration: 12:20

The Italian general election: who will women vote for?

Jenni talks to Daniela Del Boca, Uni. of Turin & journalist Andrea Vogt.

Duration: 09:13

How do children cope with grief?

The Oscars are later this month and one contender is  "Beasts of the Southern Wild". It is about a young girl forced to fend for herself when her father becomes ill and dies and later dies.  Quvenzhané Wallis,  who plays that child,  is the youngest person ever to receive a Best Actress Oscar nomination for her performance.  So how does a child cope when a parent or both parents die?  Does it lead to more self assurance and independence or  anger over their loss of childhood and the burden of responsibility? Jenni Murray speaks to seventeen year old Briar Dickey who lost her mum when she was two and her father when she was five. They are joined by Dawn Hewitt from the child bereavement service, CHUMS.

Professor Sue Black, forensic anthropolgist

Leading forensic anthropologist, Professor Sue Black is director of the Centre for Anatomy and Human Identification at Dundee University. Her forensic expertise has been crucial to a number of high-profile criminal cases, including the conviction of Scotland's largest paedophile ring.  In 1999 she headed the British Forensic Team's exhumation of mass graves in Kosovo and was awarded the OBE for her work there. This week she was named as one of the top 100 Powerful Women in the UK on the Woman's Hour Power List.  

 

Italian women; who will they vote in the general election?

With the Italian general election just two weeks away Jenni is joined by Daniela Del Boca, Professor of Economics at the University of Turin and by Andrea Vogt, a journalist and author based in Bologna, to discuss how Italian women have fared under the Monti government's austerity cuts and who they might vote for in the next election?

 

Freemasons and women

The Freemasons have  not always been seen as inclusive of women,  but this is far from the image that one of their organisations wants to give. In fact the International Order of Freemasonry for Men and Women has launched a recruitment drive aimed especially at women.  They are a separate  from the United Grand Lodge of England which only has male members and was the first Freemason organisation to be set up.  Jenni Murray is joined by Sandra Kanfer Clarke – from The International Order of Co-Freemasonry and Martin Short, author of the Inside the Brotherhood

Broadcast