Main content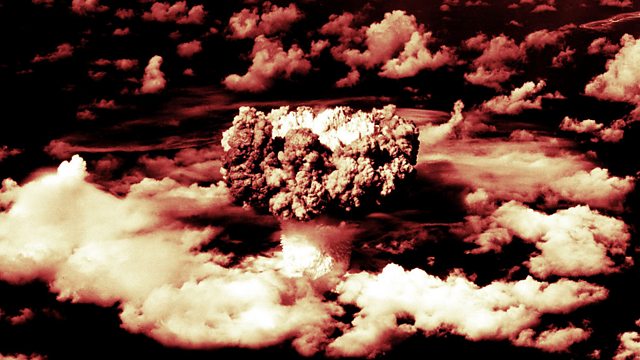 The Road to Nineteen Eighty-Four
What led avowed socialist George Orwell to write a book beloved of the Right? David Aaronovitch discovers how 1984 grew from a forgotten political world, shaped by the atom bomb.
What led avowed socialist George Orwell to write a novel beloved of the Right?
David Aaronovitch traces how a decade of political chaos shaped Orwell's vision of a totalitarian future.
He explores how, after the war, the threat of the new atom bomb played a crucial part in the birth of Nineteen Eighty-Four - and how Orwell coined the term 'cold war' in the process.
He traces the impact on the novel of the provocative ideas of an American ex-communist, James Burnham, who predicted a world dominated by three tyrannical superstates.
He finds out why Orwell saw some form of Western European Union as the best way to prevent Britain being swallowed by Big Brother.
And he asks why, if Orwell was an English socialist, the totalitarian party ruling 'Oceania' in Nineteen Eighty-Four is called 'IngSoc' - which is short for 'English Socialists'.
With Peter Davison, Frances Stonor Saunders, DJ Taylor, Hugh Wilford
Producer: Phil Tinline.
Featured in...
Programmes and clips related to Dangerous Visions - a season of dystopic drama.