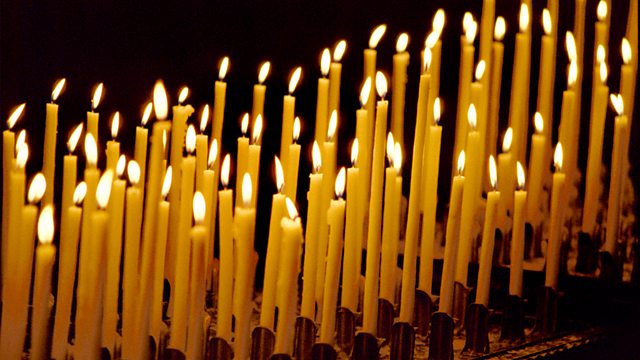 28/01/2013
A spiritual comment and prayer to begin the day with Rabbi Jonathan Wittenberg.
Last on
Rabbi Jonathan Wittenberg
Good Morning,
Yesterday was National Holocaust Memorial Day. I thought a lot about my friend Roman Halter who survived the Lodz ghetto, Auschwitz and slave labour in Dresden. It's just a year since he died.
Brought to Britain after the war, Roman became an architect and artist. He had courage, warmth, wisdom and humour. He was a staunch, compassionate voice for survivors.
I don't know how men and women can come through terrible experience with their humanity intact. I have also met such people from Rwanda and the Congo.
The cause must largely be love, the love given by parents which sustains their children even after they themselves are gone, and the love a person finds in a new family.
But it's also about faith in the future.
Roman recounted how, soon after coming to England, he was passing a barracks and heard an RAF captain say: 'When I led that sortie over Dresden…' He couldn't help going inside and explaining, 'I was there, on the ground'. 'How the hell did I miss you!' the officer retorted. He proved a good man, and helped Roman get an education.
I've never had to live through terrors. But as a rabbi I see much grief and pain and often ponder the mystery of healing.
If we can be helped to believe in the goodness and potential within us, our very wounds can guide us to new purpose in our lives. We can support with unique understanding those who suffer as we once suffered. We can work to prevent such suffering in the first place.
God, give us the faith to turn our hurts into healing, for ourselves and for the world.