Grand Central celebration
David Cannadine celebrates the saving of New York's now century old Grand Central Terminal and regrets the destruction of the city's other great beaux-arts station. "Many New Yorkers... had initially opposed, and subsequently regretted, the wanton destruction of Penn station as a deplorable act of civic irresponsibility and cultural philistinism."
Producer: Sheila Cook.
Last on
A Point of View: Grand Central, the world's loveliest station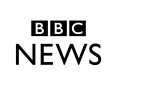 Historian David Cannadine charts the fall and rise of the architectural gem in the centre of New York, and a symbol of America's gilded age.