Main content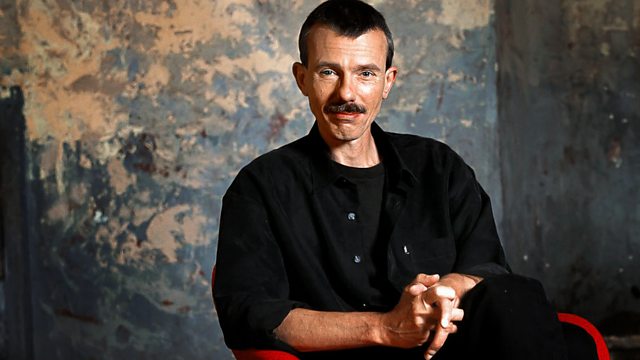 05/02/2013
Presented by Jonathan Swain. The Faure Piano Quartet in music by Suk, Dvorak and Peter Gabriel.
Presented by Jonathan Swain
12:31 AM
Suk, Josef (1874-1935)
Piano Quartet in A minor (Op.1)
Fauré Quartet
12:52 AM
1. Feist - arranged by Peter Hinderthür; 2. Polarkreis 18 arranged by Sven Helbig; 3. Peter Gabriel arranged by Torsten Rasch; 4. Donald Fagan arranged by Torsten Rasch
4 "Pop" pieces: 1.Gatekeeper; 2.River Loves the Ocean; 3.Here comes the flood; 4.Charlie Freak
Fauré Quartet
1:08 AM
Dvorak, Antonin [1841-1904]
Piano Quartet in E flat (Op. 87)
Fauré Quartet
1:44 AM
Hubert, Eduardo
Fauré Tango, for piano quartet
Fauré Quartet
1:49 AM
Mozart, Wolfgang Amadeus (1756-1791)
Symphony No.38 (K.504) in D major 'Prague'
Oslo Philharmonic Orchestra, Manfred Honeck (conductor)
2:19 AM
Salzedo, Carlos (1885-1961)
Variations sur un thème dans le style ancien (Op.30)
Mojca Zlobko (harp)
2:31 AM
Mendelssohn, Felix (1809-1847)
Symphony no. 1 (Op. 11) in C minor
Danish Radio Sinfonietta/DR, Rinaldo Alessandrini (conductor)
3:05 AM
Soler, Antonio (1729-1783)
Fandango for keyboard in D minor (R.146)
Scott Ross (harpsichord)
3:17 AM
Haydn, Joseph [1732-1809]
Quartet for strings (Op.33'2) in E flat major "Joke"
Escher Quartet
3:35 AM
Beethoven, Ludwig van [1770 -1827]
Overture from Die Geschopfe des Prometheus (Op.43)
BBC Symphony Orchestra, Jirí Belohlávek (conductor)
3:41 AM
Mendelssohn, Felix [1809-1847]
Hear my prayer - hymn, arr. for soprano, chorus & orchestra
Jennifer Adams-Barbaro (soprano), BBC Singers, BBC Concert Orchestra, Stephen Cleobury (conductor)
3:53 AM
Bach, Johann Sebastian (1685-1750)
Brandenburg Concerto No.3 in G major for 3 violins, 3 violas, 3 cellos & basso continuo, BWV.1048
Australian Brandenburg Orchestra, Paul Dyer (conductor)
4:06 AM
Chausson, Ernest (1855-1899)
Pavane & Forlane - from 'Quelques Danses' (Op.26) (1896)
Bengt Åke-Lundin (piano)
4:16 AM
Spohr, Louis (1784-1859)
Fantasie and variations on a theme of Danzi in B minor (Op.81)
Joze Kotar (clarinet), Slovene Philharmonic String Quartet
4:23 AM
Dvorák, Antonín (1841-1904)
Polonaise for orchestra in E flat major
Slovak Radio Symphony Orchestra, Ludovít Rajter (conductor)
4:31 AM
Muffat, Georg (1653-1704)
Sonata , Ballo (Allegro), Grave, Presto & Menuet (Allegro), from Concerto No.XI in E minor 'Delirrium amoris'
L'Orfeo Barockorchester, Michi Gaigg (director)
4:37 AM
Schumann, Robert [(1810-1856)]
Adagio and allegro for horn and piano (Op.70) in A flat major
Danjulo Ishizaka (cello), José Gallardo (piano)
4:46 AM
Brahms, Johannes [1833-1897]
Intermezzo (Op.117 No.1) in E flat major "Schlummerlied"
Khatia Buniatishvili (piano)
4:53 AM
Eybler, Joseph Leopold von [1765-1846]
Symphony in C major
Norwegian Radio Orchestra, Andrew Manze (conductor)
5:16 AM
Hartmann, Johan Peter Emilius (1805-1900)
4 Caprices (Op.18:1) (1835) (Dedicated to Felix Mendelssohn)
Nina Gade (piano)
5:27 AM
Hammerschmidt, Andreas (1611/12-1675)
Suite in G minor/G major for winds - from the collection 'Ester Fleiß'
Hesperion XX, Jordi Savall (director)
5:41 AM
Schumann, Robert [1810-1856]
Manfred - incidental music Op.115 (Overture)
Sofia Philharmonic Orchestra, Rosen Milanov (conductor)
5:54 AM
Martinu, Bohuslav (1890-1959)
4 Madrigals
Danish National Radio Choir, Stefan Parkman (conductor)
6:04 AM
Chopin, Frédéric (1810-1849)
Nocturne in F minor (Op.55 No.1)
Shura Cherkassky (piano)
6:09 AM
Matteis, Nicola (d.c.1707) & Anon (17th century)
"Matteis: Passages in Imitation of the Trumpet (Ayres & Pieces IV (1685)
Anon: 5 Marches from John Playford's new tunes
Pedro Memelsdorff (recorder), Andreas Staier (harpsichord)
6:20 AM
Lotti, Antonio (1666-1740)
Sonata in F major 'Echo-Sonate' for 2 oboes, bassoon and continuo
Ensemble Zefiro.