Main content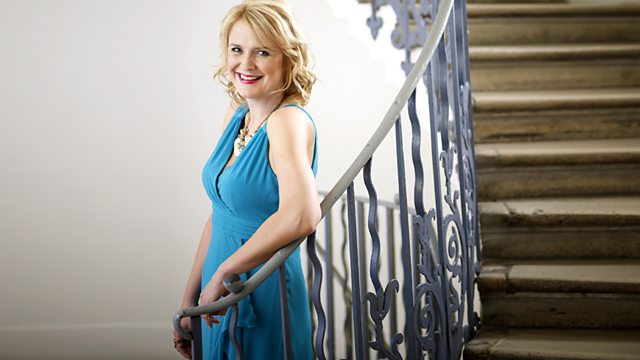 Monday - Sarah Walker
With Sarah Walker. Including CD of the Week: Can-Can and Other Dances from the Opera; Artist of the Week: Marc-Andre Hamelin; Baroness Floella Benjamin; Walton: Symphony No 1.
9am
A selection of music, including the Essential CD of the Week: Can-Can and other Dances from the Opera (various performers) NAXOS 8.550924
9.30-10.30am
A daily brainteaser and performances by the Artist of the Week, pianist Marc-Andre Hamelin.
10.30am
Sarah Walker's guest this week is Baroness Floella Benjamin, television presenter, actress and politician. She is known as presenter of children's television programmes such as Play School, Play Away and Fast Forward. On stage she has appeared in shows including Hair, Jesus Christ Superstar and The Husband in Law. She has won a Special Lifetime Achievement award from BAFTA, and in 2001 was awarded an OBE for services to broadcasting. In 2010 she was introduced to the House of Lords as a Life Peer, nominated by the Liberal Democrats.
11am
The Story of Music in 50 Pieces
No. 11: Purcell
Evening Hymn
11.07am
Walton
Symphony No. 1
The Building a Library recommendation from last Saturday's CD Review.
Music Played
9am: Artist of the Week - Marc-André Hamelin

9.03: Sarah's Essential CD of the Week

9.30:

9.37: Artist of the Week - Marc-André Hamelin

9.50: Artist of the Week - Marc-André Hamelin

10.30: Baroness Floella Benjamin's Choices

11am: The Story of Music

11.10: The Building a Library Recommendation on CD Review
Time Travellers: the podcast