Main content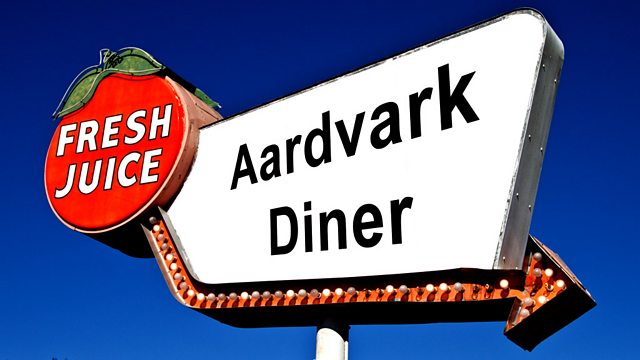 A is for Aardvark
Alan Dein discusses the aardvark, including those businesses who use the word to appear first in a telephone directory as well as the animal itself.
A for Alan Dein begins at the beginning with a nation of Aardvarks encountering those who come first in the directory. The first name in any trade directory for over a century has been Aardvark. It's the first word in the dictionary after A - the name for what the South African Africans call an Earth Pig, because of its burrowing habits.
Alan Dein is astonished by the Aardvarks in directory-land. Turn to or click on the first page, and it begins: Aardvark Archery, Aardvark travel (proprietor: Aaron Aardvark), Aardvark renewable energy, the Aardvark Pub, Aardvark mobile disco, Aardvark Tea Rooms, Aardvark Ceilidh band. Just who are all these Aardvarks, and what makes them really believe that they should be pulled out of the hat first? Dein interviews our nation's Aardvarks, and at the same time ponders the real, amazing Aardvark, with its stout body, arched back sparsely covered with coarse hairs, with its greatly elongated head and short thick neck and huge ears. Why would any business want to be named after a creature that not only looks like that, but has a long thin snakelike protruding tongue that is capable of grasping tens of thousands of termites or ants in a day?
Producer Mark Burman.
Alan Dein with `Zafira', the Aardvark at Colchester Zoo, Essex