Main content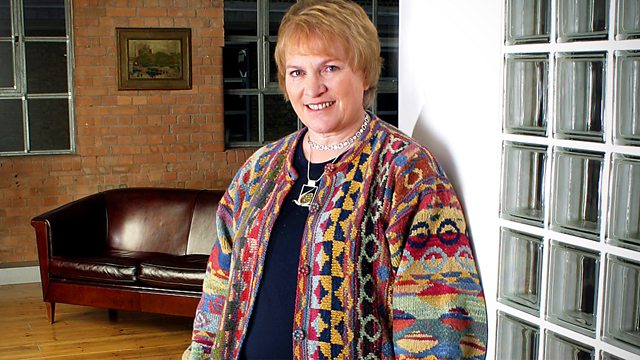 Dr Bertolt Meyer, Trader Faulkner, Scott Albrecht, Jessica Fox
Libby Purves meets psychologist Dr Bertolt Meyer, actor Trader Faulkner, writer Jessica Fox and Scott Albrecht, who invites homeless people into his home to live with his family.
Psychologist Dr Bertolt Meyer is the presenter of a Channel 4 documentary, How To Build A Bionic Man. In the programme Bertolt, who was born without a left hand, meets scientists who are developing advanced prosthetic arms and legs, as well as artificial eyes, hearts and lungs and even hybrids between computer chips and living brains. Bertolt has had a prosthetic hand since childhood and believes science is moving so fast that it's time to ask ethical questions about just how far this new technology could go. 'How To Build A Bionic Man' is broadcast on Channel 4.
Ronald 'Trader' Faulkner is an actor who has worked with a range of performers including Sir John Gielgud; Noel Coward; the Oliviers and his friend and mentor Peter Finch. Born in Australia - his father was a silent film star and his mother a ballerina - Trader came to London in the Fifties. Alongside his acting, Trader also mastered flamenco and was awarded the Spanish Order of Merit for his contribution to the spreading of Spanish culture through the arts. His memoir 'Inside Trader' is published by Quartet Books.
For the last 20 years Scott Albrecht and his wife Maria have welcomed over 300 homeless people into their home. Some of these people arrived straight off the streets, others were referred by individuals or agencies. Today the family - the Albrechts have four children - takes in women and children who have been trafficked or suffered abuse in their own countries.
Jessica Fox is a writer who left behind her job at NASA in Los Angeles in 2008 to work in a small bookshop on the west coast of Scotland. She didn't head to Scotland looking for love but found it in the shape of the bookshop owner. Her deepening love for the bookshop owner and Scotland is recounted in her book 'Three Things You Need To Know About Rockets', published by Short Books.
Producer: Paula McGinley.
Last on
Midweek with Libby Purves, Scott Albrecht, Jessica Fox, Trader Faulkner and Dr Bertolt Meyer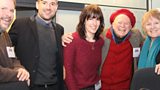 Midweek with Libby Purves, Scott Albrecht, Jessica Fox, Trader Faulkner and Dr Bertolt Meyer.
Broadcasts