Main content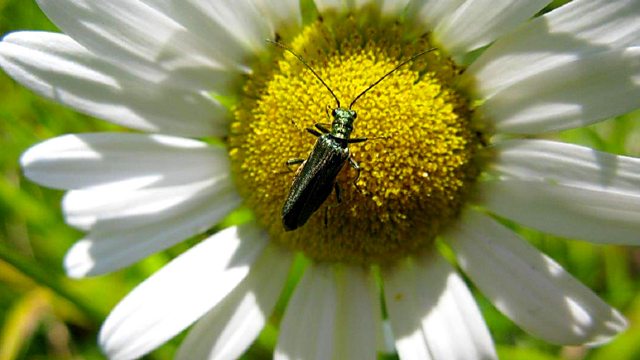 Godwits
Living World presented by Chris Sperring visits a flooded meadow in Hampshire where over 2000 black tailed godwits come to spend the winter.
Black-tailed godwits are an elegant long legged bird about the size of a pigeon. In the summer they are found in the arctic where the Icelandic race of this species then migrates to Britain to spend the winter in relatively warmer weather. For this week's Living World, Chris Sperring travels to a private estate in Hampshire where on the flooded meadows along the River Avon, he joins Pete Potts from Operation Godwit.
On a cold day Chris and Pete first of all see a few hundred godwits in the distance but with a bit of fieldwork and time they manage to get close enough to count leg rings on these birds, birds that Pete Pots will have ringed in Iceland. As the afternoon progresses more and more godwits come onto the flooded meadows until as the last light fades well over 2000 black tailed godwits could be seen wheeling over the landscape. This part of southern England may hold a quarter of the Worlds population of the Icelandic black-tailed godwit over winter.
In a few short months these birds will head back to Iceland and Pete explains to Chris the work he does for Operation Godwit and how it is connecting both conservation and communities.
Last on