Main content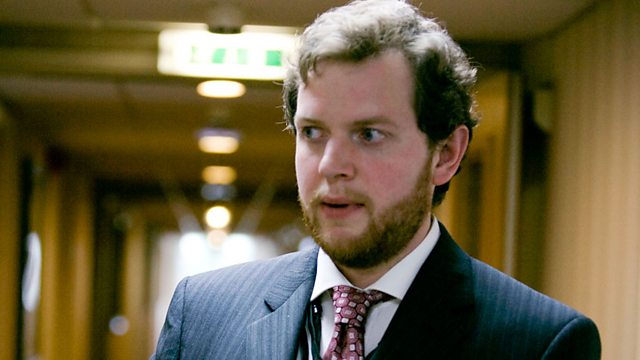 Clive Anderson, Raymond Gubbay, Miles Jupp, Dan Mazer, Matthew Fort, Ralf Little, I Am Kloot, Milo Greene
Clive Anderson is joined by classical music impresario Raymond Gubbay, Matthew Fort, Miles Jupp, Ralf Little and Dan Mazer. With music from I Am Kloot and Milo Green.
Grubs up for Clive, who's served a large helping of actor, author and comedian Miles Jupp. Since starring as lay-reader Nigel in the much-loved 'Rev', Miles wrote and stars as cookery writer Damian Trench in the second series of BBC Radio 4's sitcom 'In and Out of the Kitchen'. It's on Mondays at 1130. Miles is currently appearing in Alan Bennett's 'People' at London's National Theatre.
Screenwriter and director Dan Mazer's Indahouse! As Sacha Baron Cohen's writing and production partner, Dan helped create Ali G, Borat and Brüno. His new romcom 'I Give It A Year', starring Rose Byrne and Rafe Spall lifts the veil on the realities of the first year of marriage. It's released in UK cinemas on 8th February.
Ralf Little peruses the menu with food critic Matthew Fort, who's currently judging the British chefs participating in BBC Two's 'Great British Menu'. Alongside fellow judges Prue Leith and Oliver Peyton, Matthew decides who goes through to cook a dish at a banquet celebrating 25 years of Comic Relief on 29th of March. 'Great British Menu' is broadcast Monday - Fridays at 19.30.
Clive talks Bach, Beethoven and Bizet with classical music promotor and impresario Raymond Gubbay, who presents over 600 concerts, opera and ballet performances every year. His latest opera 'Carmen' is the story of the downfall of Don José, a naive soldier, seduced by the wiles of a fiery gypsy. It's at the Royal Albert Hall from Thursday 21st February to Sunday 3rd March.
With music from LA-based five-piece folk-poppers Milo Greene, who turn back time to perform '1957' from their eponymously titled debut album.
And I Am Kloot's John Bramwell plays 'Masquerade' from their album 'Let It All In'.
Producer: Cathie Mahoney
Addition(s):.
Last on
Miles Jupp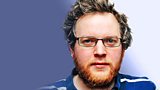 Episode three of 'In and Out of the Kitchen' is on Radio 4 on Monday 4th February at 11.30.
Dan Mazer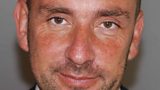 'I Give It A Year' is released in cinemas on Friday 8th February.
Matthew Fort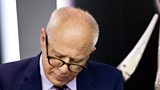 'Great British Menu' is on Mondays - Fridays at 19.30 on BBC Two.
I Am Kloot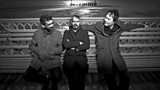 'Let It All In' is available now on Shepherd Moon.
The band are playing Oran Mor, Glasgow on Tuesday 12th, Irish Centre, Leeds on Wednesday 13th and HMV Ritz, Manchester on Friday 15th February. Check their website for further tour dates.

Broadcasts

Listen to Loose Ends anytime, anywhere.