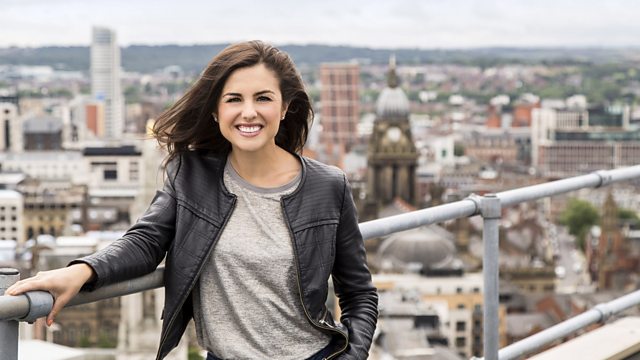 28/01/2013
Three stories from Yorkshire and Lincolnshire. Toby Foster examines the murder of Molly Wright and finds out how her family believe there has been a potential miscarriage of justice. Her son-in-law was convicted but they still believe he is innocent and have hired their own detective to investigate. Ahead of the start of the rugby league season, George Riley gives our clubs a financial health check. And Paul Hudson looks back to the devastating Lincolnshire floods of 1953 and asks could it happen again?
Last on
BBC One
Yorks & Lincs,

Yorkshire

only
Super League clubs in financial crisis?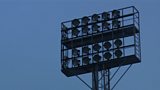 At the start of a crucial year for Rugby League in the UK, there are warnings that the Super League is on the edge of a financial abyss, with combined debts of at least £60 million.
That is the conclusion reached by one financial expert who has been analysing clubs' accounts for BBC Inside Out.
An investigation by sports finance specialist Rob Wilson from Sheffield Hallam University looked at the balance sheets of 11 of the 14 Super League teams.
He said: "You have three or four teams that are doing very well, three or four teams doing poorly and a group of teams that struggle to wash their face financially. The overall effect of that is that League itself will struggle for finance…"
"The biggest challenge for the Super League is that there are too many teams generating insufficient turnover and generating too much cumulative debt. And that alarms me as someone who looks at finance in an academic environment, so using a term like Rugby League is staring at the financial abyss isn't too harsh a thing to say."
With the launch of the Super League season next weekend and England hosting its first World Cup since 2000 in October, it is an important 12 months for the game as it works hard to broaden its appeal – both at home and abroad.
BBC Inside Out presenter George Riley spoke to some of the sport's leading figures to test the financial health of the game, and whether there's any room for optimism.
So why are the finances of the Super League teams such a worry?
The support of Sky TV guarantees an income stream in excess of £90 million which is spread between the clubs. There's a salary cap to control spending - but the challenging economic climate has hit many clubs hard.
Within the last six months, Bradford Bulls and Salford Reds have teetered on the brink, with last minute investment coming from northern businessmen. The new season looks as if it may start without a main sponsor for the Super League in place.
Neil Hudgell, Chair of Hull Kingston Rovers issued a warning on the state of the game last year, and 12 months later he sees little improvement.
He said: "I think probably on the whole it's a little bit worse than it was last year. Every year we make a loss and every year as directors we've funded that shortfall. I think it'd be very hard for us to argue otherwise than we live beyond our means."
But in a game where the fans' passion for their teams is legendary, loyalty is fierce and there are still some real success stories.
Gary Hetherington, chief executive of Leeds Rhinos, this season's Super League Champions says his club is in comparatively good financial health. 
"The product on the field has never been better, the crowds are very strong, the TV audiences are very strong, the game itself is as good as it's ever been. We don't want that overshadowed by incompetence at club level and that's what we've seen in recent years.
"So we need to rid ourselves of poor management practices. All clubs have a real responsibility, a real role to play. The majority of clubs are working hard... it's some of the others that have let the sport down quite frankly."
RFL Director of Standards and Licensing Blake Solly said: "Rugby League is about to embark on the most exciting and most important season in its history and the sport is well placed to make the most of the opportunities that lie ahead.
"Rugby League's health compares favourably to every other major sport: attendances were at an all-time high in 2012, more people saw the game on television than ever before and the RFL was able to make record levels of financial disbursements to clubs.
"We expect standards in Super League to continue to rise in 2013 when a more geographically diverse Championship will showcase the sport to new audiences, whilst the Rugby League World Cup will elevate Rugby League's profile to new heights.
"2013 will also see more commercial income flow into Rugby League than at any time in its history and with a growing stable of sponsors and partners on board, the sport is approaching the new season with confidence.
"The salary cap and licensing have both brought the stability that is allowing many clubs to operate profitably and helping attract the new investors who are coming into Super League. However the ultimate responsibility for the performance of any club rests with the individual club and its directors."
Super League clubs in debt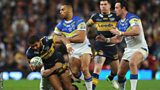 Super League clubs are facing combined debts of £68.5m, according to a BBC Inside Out investigation.
However, the Rugby Football League said the debt should be put into context.
It says that Rugby League's health compares favourably to every other major sport.
Read the full story on the BBC Sport website.
Credits
| Role | Contributor |
| --- | --- |
| Reporter | George Riley |