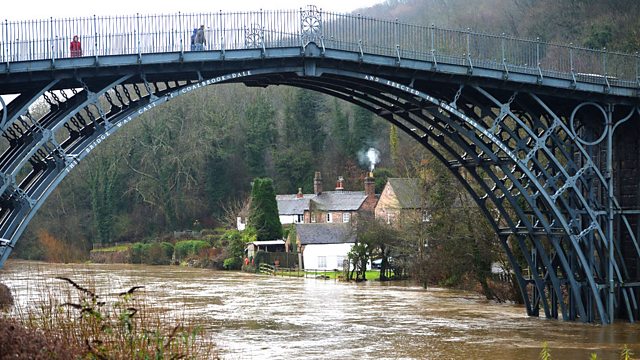 Iron Bridge, self-destructing emails and the rise of keg beer
Peter White on why Ironbridge Museum has been judged a world-beater, how keg beer is winning over ale fans, and how Chinese money is rescuing the London Black Cab.
The London Taxi company has been saved by Chinese money but does the cab have a future anymore now competitors have moved in. A UNESCO poll of world heritage sites says Ironbridge in Shropshire is a better day out than the pyramids or the Taj Mahal. The nationwide van hire man told he could go to jail if he hangs on to customers' deposits. Former Energy Minister Charles Hendry has joined a charity campaigning against fuel poverty. The email that guarantees you won't receive spam when you buy online. How real ale fans are learning to love keg beer. Linda McCartney, the vegetarian convenience food range, gets a make-over. Internet TV is costly and complicated but research shows people who buy tend to mostly watch movies on services they can get on their regular sets.
Chapters
Black cabs

Future of the London Taxi Company announced today.

Duration: 08:16

Craft beer

Real ale is enjoying a boom despite falling beer sales.

Duration: 10:10

Disposable emails

The email that'll guarantee you'll never be bothered by spam again.

Duration: 07:00

Ironbridge award

Ironbridge better than the Pyramids!

Duration: 04:46

Internet TV

Internet-enabled television – what is it good for?

Duration: 04:14

Charles Hendry interview

Former Energy Minister takes up post defending the fuel poor

Duration: 04:01

Workplace deliveries

Listeners' react to yesterday's piece on having online shopping delivered to work.

Duration: 02:14

A1 Van Hire update

The nationwide van hire man told he could go to jail if he hangs on to customers' deposits

Duration: 03:36

Linda McCartney

The McCartney vegetarian brand re-launched - is vegetarianism cool again?

Duration: 06:54