Main content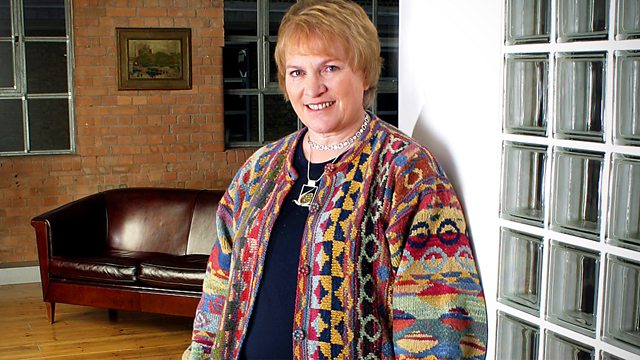 Jimmy Osmond; Sir Michael Parker; Hannah Lowe; Rob Forkan
Libby Purves is joined by Rob Forkan, who survived the 2004 tsunami in Sri Lanka, plus royal events organiser Sir Michael Parker, poet Hannah Lowe and singer Jimmy Osmond.
In 2004 Rob Forkan and his three siblings lost their parents in the tsunami in Sri Lanka and narrowly escaped death themselves. Penniless, hungry and without documents it took the children a week to hitchhike 200km before they were able to return to Britain. Rob and his brother Paul have now set up a footwear business selling flip flops. A portion of their profits will go towards their 'Orphans for Orphans' initiative which supports a school in India. In 2014, the 10th anniversary of the tsunami, they are hoping to set up a children's home in India as a memorial to their parents.
Sir Michael Parker is the producer behind over three hundred public events including the Royal Tournament and the Queen's Silver Jubilee celebrations. His new book gives the inside story of the chaos behind some of the events he managed - successfully hidden from spectators and audiences around the world, and often much to the Queen's amusement. His book, 'It's All Going Terribly Wrong - The Accidental Showman' is published by Bene Factum Publishing.
Hannah Lowe's debut collection of poems, Chick, is about her late father, a Chinese-Jamaican migrant who disappeared at night to play cards or dice in London's East End. Chick was her father's gambling nickname. After his death Hannah investigated his secret world, visiting the casinos where he played and meeting the men he gambled alongside. Chick is published by Bloodaxe Books.
Jimmy Osmond is the youngest member of the Osmond family. He is about to begin a UK tour of 'Boogie Nights The 70s Musical - In Concert' along with brothers Merrill and Jay, performing their hits Crazy Horses and Love Me For A Reason. Boogie Nights The 70s Musical plays 50 dates across the UK.
Producer: Paula McGinley.
Midweek with Libby Purves and guests including Jimmy Osmond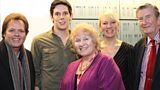 Guests include Jimmy Osmond, Hannah Lowe, Sir Michael Parker and Rob Forkan.