Main content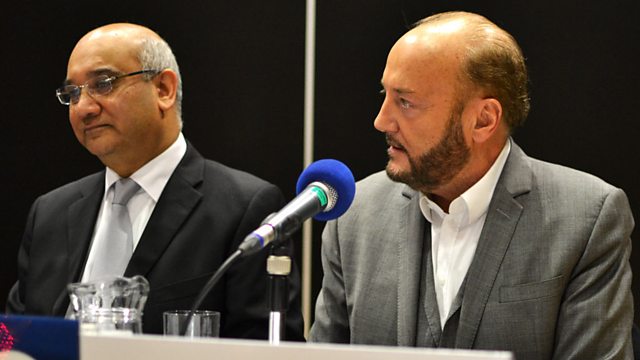 Ken Clarke, Keith Vaz, George Galloway, Ruth Porter
Jonathan Dimbleby presents political debate and discussion from Minster School, Southwell. Guests include Ken Clarke MP, George Galloway MP and Ruth Porter from the Institute of Economic Affairs.
Featured
Question 1: Public confidence in police

What can be done to restore public confidence in our police system?

Question 2: Mali crisis

Do you think that Mali will become the new Afghanistan?

Question 3: Food banks

There are 10 food banks in Nottingham - is this what they meant by the 'big society'?

Question 4: Nursery ratios and childcare costs

What are the qualifications needed to look after one, let alone four, two year olds?
Download: Political Thinking with Nick Robinson
Jonathan Dimbleby's Seven Surprising Moments from Any Questions?