Main content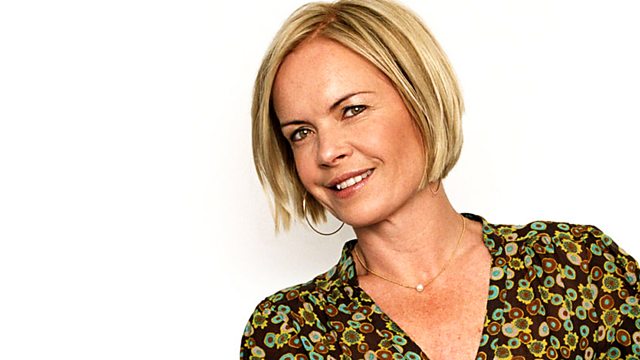 Thomas Keneally on classic Australian literature
Mariella Frostrup talks to novelist Thomas Keneally and publisher and writer Carmen Callil about Australian classic novels, including Keneally's Bring Larks and Heroes.
Mariella Frostrup talks to award winning novelist Thomas Keneally, publisher and writer Carmen Callil and chief literary critic on the Australian newspaper Geordie Williamson about Australian classic novels including Keneally's Bring Larks and Heroes, first published in 1967, and one of the first to tell the story of Sydney's barbaric origins as a penal colony. Pegged to an initiative by an independent Melbourne based publisher Text Publishing to re-release over 80 classic Australian novels - including such neglected writers as Elizabeth Harrower, Henry Handel Richardson, and Jessica Anderson - we ask if Australia has neglected its literary heritage and how important is it for writers and readers alike to have an awareness of what has gone before both in terms of cultural identity and in fostering a sense of nationhood.
A fishy tale set in 1930's Scarborough - Robert Hudson on his hilarious new novel The Dazzle. Its a little known fact that UK tuna fishing began in 1929 and attracted many sport and commercial fishermen to seaside towns such as Scarborough, Whitby and Flamborough. So glamorous and alluring was this nugget of information to tuna obsessed historian turned writer Robert Hudson, that he decided to people his new novel The Dazzle, set in a fishing competition in Scarborough, with all sorts of people who probably never set foot in the place, including the swashbuckling Hemingway devotee Zane Grey - author of Riders of the Purple Sage - and Martha Gellhorn, one of the greatest war correspondents of the 20th century. Hudson himself is no stranger to innovative, witty and somewhat quirky ways of telling a story - he's best known to Radio 4 listeners as co writer of the very successful series Warhorses of Letters in which he imagines himself to be Duke of Wellington's letter writing horse Copenhagen.
And what exactly is the human brain doing when we are enjoying the magical experience of reading a good book - and what difference does it make if we are reading for pleasure, or for study? Assistant Professor of Literature at Michigan State University Professor Natalie Philips undertook to find out exactly that by asking her students to read Jane Austen's Mansfield Park in a MRI scanner in a series of experiments at America's Stanford Center for Cognitive and Neurobiological Imaging. We discuss what the latest developments in literary neuroscience could mean for the way in which society as a whole evaluates the study of humanities and the liberal arts.
Read the Opening Chapter of The Watch Tower by Elizabeth Harrower
Read the Opening Chapter of The Commandant by Jessica Anderson
Read the Opening Chapter of Maurice Guest by Henry Handel Richardson
Read the Opening Chapter of Bring Larks and Heroes by Thomas Keneally
BOOKLIST
Australian texts
Maurice Guest - Henry Handel Richardson (Author), Carmen Callil (Introduction)
Publisher: Text Publishing
The Commandant - Jessica Anderson
Publisher: Text Publishing
The Watch Tower - Elizabeth Harrower
Publisher: Text Publishing
Bring Larks and Heroes - Thomas Keneally
Publisher: Text Publishing
1788 comprising a narrative of the expedition to Botany Bay and A Complete Account of the Settlement at Port Jackson: Life and Adventures - Captain Watkin; Nicol John - edited and introduced by Tim Flannery Tench
Publisher: Text Publishing
The Fortunes of Richard Mahony - Henry Handel Richardson
Publisher: Text Publishing
Literary Neuroscience
Mansfield Park - Jane Austen
Publisher: Penguin Classics
Robert Hudson
The Dazzle - Robert Hudson
Publisher: Jonathan Cape
The Kilburn Social Club - Robert Hudson
Publisher: Jonathan Cape