Sean Hughes; John McCarthy with Robin Hanbury-Tenison; Tamasin Day-Lewis's Inheritance Tracks
Sian Williams and Richard Coles with comedian and writer Sean Hughes, 100 year old Violet Coleman palliative care nurse Katherine Hopkins, and Marc Roberts who had brain surgery while fully conscious. There's a feature on the British Water Tower Appreciation Society, John McCarthy with explorer Robin Hanbury-Tenison, a Crowdscape from Portsmouth and Tamasin Day-Lewis's Inheritance Tracks.
Producer: Harry Parker.
Last on
STUDIO GUEST :: SEAN HUGHES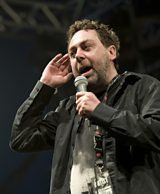 Comedian Sean joins Richard and Sian to discuss making comedy out of bereavement.
LIVING A CENTURY :: VIOLET COLEMAN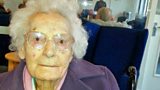 With the news that 40% of girls born today will live to 100, we talk to centenarian Violet about her experience.
SATURDAY LIVE SOCIETY :: WATER TOWER APPRECIATION SOCIETY
TRAVEL :: EXPLORER ROBIN HANBURY-TENISON
John McCarthy talks to the explorer and travel writer Robin Hanbury-Tenison whose memories of a life spent journeying are jogged by his collection of photographs and artefacts currently on display at the
National Theatre
.
I HELP PEOPLE TO DIE :: KATHERINE HOPKINS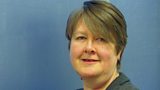 Katherine has worked as a palliative care nurse for over 25 years, and as a result has helped thousands at the end of their lives.
INHERITANCE TRACKS :: TAMASIN DAY-LEWIS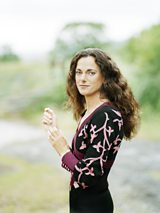 Tamasin chose Bach's Brandenburg 6 and Rise and Fall by Fireflies.
I WAS AWAKE DURING BRAIN SURGERY :: MARC ROBERTS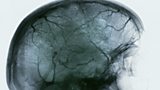 Marc underwent deep brain stimulation to control a severe tremor he's had for most of his adult life. He talks to Sian and Richard about his experience. 
CROWDSCAPE :: PORTSMOUTH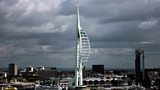 JP meets the people of Portsmouth.
STUDIO PICTURE :: Richard, Katherine Hopkins, Sean Hughes and Sian.