Presidential Inaugurations
David Cannadine reflects on the history of American presidential inaugurations since Abraham Lincoln's, and compares presidents' speeches at the start of their first and second terms in office. "Second inaugurals...are often less up-beat and up-lifting, since it's no longer possible for a president, having already been four years in office, to offer a new deal or to proclaim, as President Obama did in 2009 that 'change is coming to America'".
Producer: Sheila Cook.
Last on
A Point of View: Roll up for the inauguration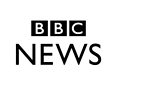 The US presidential inauguration is a unique political spectacle, says historian David Cannadine.