Main content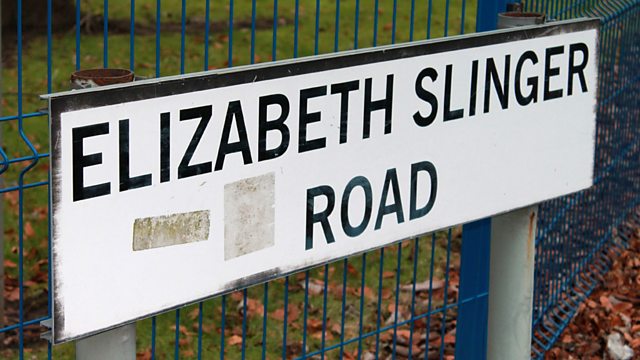 Female street names; Vicars' daughters
Entertainment for women with Jenni Murray. Why are so few streets named after women? Male geeks stand up for women. How are vicars' daughters affected by growing up in the manse?
Why are so few streets named after women? The Fiona Doyle Irish rape case controversy. A growing number of men have been signing an online pledge refusing to take part in web technology conferences if there are no women speakers. How are vicars' daughters affected by growing up in the manse? Presented by Jenni Murray.
Chapters
Irish Rape Case Controversy

Jenni discusses the case with Dearbhail McDonald, Legal Editor of the Irish Independent

Duration: 06:36

Mary Beard - Your Responses

Your responses following our interview with Professor Mary Beard on Wednesday's programme.

Duration: 01:45

Street Names

Claudia Antolini & Jonathan Schofield on the idea of getting more street named after women

Duration: 11:00

Male Geeks Rise up for Women

With web designer, Aral Balkan, 13 year old computer fan Amy, Dr Tom Crick.

Duration: 12:04

Vicar's Daughters

Jenni in discussion with broadcaster Eleanor Oldroyd & Minister, Joanne Archer-Siddall.

Duration: 10:05

Street Names

There's a Europe wide campaign to get more streets named after women. It began a year ago in Italy where it's estimated that only 3% of streets currently boast a woman's name compared with over 30% named after men. Who deserves her own street? Jenni asks Claudia Antolini of 'Toponomastica Femminile' in Rome and Manchester based historian, Jonathan Schofield.

Vicars' Daughters

When Justin Welby is enthroned next month his three daughters will surely be there to watch with pride. A surprising number of eminent women are vicars' daughters but in the past the stereotype has also been associated with rebellion. Jenni discusses what it's like to grow up a vicar's daughter with BBC 5Live Presenter Eleanor Oldroyd who is a vicar's daughter and Joanne Archer-Siddall, Methodist minister and mother to three girls.

Male Geeks Rise Up for Women

At present, only 30% of computing jobs are filled by women and when it comes to the number of female speakers at computer conferences, the figure is much, much smaller. In an attempt to address this problem, men are now signing an online pledge to boycott conferences where there are no women on the panel. But just how effective can this tactic be? Should men be doing more to get women and girls into computing? And does the problem really lie with conference organisers or in the fact that just not enough girls are taking computer studies at school? Jenni talks to Aral Balkan, a web designer, who has signed the pledge, to 13 year old Amy who loves computer programming and to Dr Tom Crick, Chair of Computing at School in Wales.

Mary Beard - Your Responses

Following our interview with Professor Mary Beard on Wednesday's programme, we hear some listener responses.

Irish Rape Case Controversy

In Dublin on Monday, 72 year old Patrick O'Brien was sentenced to 12 years in prison having pleaded guilty to raping his daughter over a 10 year period. The case had already become a huge story in Ireland not only because of the shocking nature of O'Brien's behaviour but because of the bravery of his daughter, Fiona O'Brien in bringing her father to court and waving her right to anonymity. But her victory was followed by controversy when the judge suspended the final 9 years of O'Brien's sentence and released him on bail pending an appeal - citing his age and health problems as reasons for his leniency. The Irish press and social media has been outraged, questions have been asked in the Dail and there is widespread demand for a reform in Irish law and stricter sentencing guidelines. Then, shocked at the public outcry, Justice Carney hauled O'Brien back to court yesterday and revoked his bail admitting that the procedure he had adopted in sentencing had been inappropriate. He also apologised to Fiona for the stress he has caused her. To discuss the case and the implications it has for the law and for victims of rape in Ireland, Jenni is joined by the Legal Editor of the Irish Independent Dearbhail McDonald.