Main content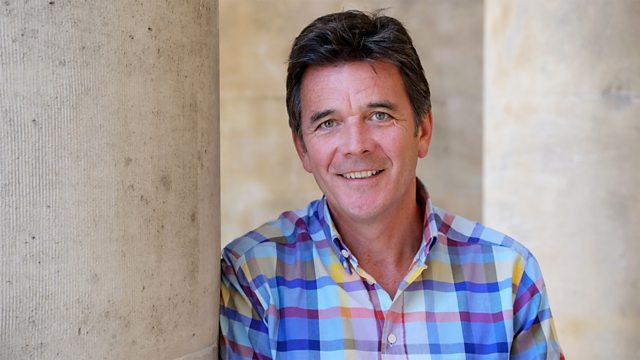 Asthma, Sunbeds, BMI, Dry mouth
Dr Mark Porter goes on a weekly quest to demystify the health issues that perplex us.
New research suggesting that the ban on smoking in public places has led to a sharp fall in the number of children admitted to hospital with asthma.
Sunbeds and cancer Dr Mark Porter examines claims by some tanning salons that their machines do not increase the risk of developing skin cancer despite UV tanning devices being classified as carcinogenic to humans.
Plus we visit a leading expert to answer a listener's query about why she is waking up with a very dry mouth.
And why your body mass index may not be the best way to work out if you are overweight.
Programme Transcript - Inside Health
THE ATTACHED TRANSCRIPT WAS TYPED FROM A RECORDING AND NOT COPIED FROM AN ORIGINAL SCRIPT.  BECAUSE OF THE RISK OF MISHEARING AND THE DIFFICULTY IN SOME CASES OF IDENTIFYING INDIVIDUAL SPEAKERS, THE BBC CANNOT VOUCH FOR ITS COMPLETE ACCURACY.
INSIDE HEALTH
TX:  22.01.13  2100-2130
PRESENTER:  MARK PORTER
PRODUCER:  ERIKA WRIGHT
Porter
Hello. Coming up today:  Sunbeds and cancer - we examine claims by some tanning salons that their machines DO NOT increase the risk of developing skin cancer.  Dry mouth - we visit a leading expert to answer a listener's query about why she is waking up with her tongue stuck to the roof of her mouth.  And why your body mass index or BMI may be not be a reliable way of assessing whether you are overweight - particularly if you are tall or short and do we understand it anyway?
Clip
Porter
If I said to you BMI - do you know what it stands for?
Member of the public
Airline.
Porter
Airline, right.  What about body mass index - does that ring any bells?
Member of the public
Oh yes, it does.
Porter
Well no that's another type of BMI.  If I showed you that chart then - and I'm show you've probably seen something like it - do you know where you sit on that chart, do you know what your BMI is off the top of your head?
Member of the public
No I've no idea.
Porter
Do you know how to work it out?
Member of the public
No.
Porter
If I said to you it was your weight in kilograms divided by the square of your height in metres, would you be any the wiser?
Member of the public
[Laughter]
Porter
More BMI confusion later. 
But first asthma and new research from Imperial College London that suggests the ban on smoking in public places has led to a sharp fall in the number of children admitted to hospital with asthma.
Up until the introduction of the ban in July 2007 admissions had been rising, but there were nearly 7,000 fewer children admitted in the three years after it came into force . Inside Health's Margaret McCartney has been looking at the study in more detail.
Margaret, the first thing to strike me was that while you might expect to see a benefit in people who are exposed to smoke in public places - I'm thinking of pub goers, bar staff, restaurant goers, etc. - it's harder to explain an improvement in children.
McCartney
Yeah, no, I agree, it's not really what you might expect at first glance.  And what I think is quiet interesting is that this study has just looked to see what's happening but it hasn't really explained it, so it's offering us the statistics which are telling us what's happening to admissions rates in children after the legislation came in to ban smoking in workplaces and public places but it hasn't really told us what the mechanism is.  But there's lots of different reasons that people are kind of postulating why that might be.  For example, children might see that their parents are no longer smoking inside the house, they're smoking outside the house because they recognise that actually smoking around children is not good and that's why it's been banned in law in public places.  Of course children in public places are not going to be exposed to smoke in the same way and there has been a general trend for less people to take up smoking as well and I wonder whether that is in part due to the laws which are making it explicitly clear that smoking is bad for your health.
Porter
Because smokers are very much marginalised now and children must latch on to that when they see their parents or other adults standing outside smoking on their own in the rain.
McCartney
Yeah and I think that's one sort of very telling way I think to tell your children don't necessarily do as I do, you're kind of making the point to your children that you value them so much that you would rather go outside into the rain and smoke alone than do this in the house and I think that does give children the sort of idea that maybe taking up smoking isn't the best thing for their health either.
Porter
Of course Margaret there is another explanation and the fact that there's no link and that the fall is admissions is a coincidence.
McCartney
Absolutely, I mean these studies are done looking at trends over time and trying to relate that to when the ban was introduced.  What's interesting is though that in Scotland the ban happened slightly earlier, in March '06, and there was an effect noticed after that as well.  There's also been studies done in America which have had laws of a similar nature and again they've found similar kind of trends.  So there's a kind of additive way that you can look at the evidence and say look this is all pointing towards the same thing.  But you're absolutely right I don't think we can be absolutely sure.
Porter
But assuming these figures are correct and that there is an association, 7,000 fewer admissions in England alone I mean you can't really argue with that, can you, it's a feather in the cap for the people who introduced the legislation, this is just what they were trying to achieve.
McCartney
I know and I have to say that I have changed my mind on this.  At the very beginning when the [indistinct word] was muted I was thinking well where's the evidence for this, where's the evidence that's going to help and one of the things I really worried about was that this would benefit the most healthy only and it wasn't really going to help the people who we already know have the higher risk for - say children who've asthma at the highest risk, so people who are living in deprived areas, for example.  So my fear was that there was going to be this big fancy law that was going through with lots of money to implement it and my fear was that the most vulnerable people weren't going to benefit from it but actually I'm wrong, this study has shown that actually it didn't matter what social class the children were in, they were all equally likely to benefit from the supposed association with the stop smoking laws.  So every child has benefited, there's not been a kind of class effect on it.  And I think that in itself has quite a powerful message for me, that actually it's taking laws to protect children rather than asking individuals to make decisions.
Porter
Margaret McCartney thank you very much. 
Sunbeds have also been in the news recently, and one piece of research in particular caught our eye - or more accurately - the eye of the PR machine behind a string of tanning salons. Just before Christmas the Cancer Research UK Centre in Leeds published the findings of a Yorkshire based study investigating a link between sunbed use and melanoma - the most serious form of skin cancer. 
No evidence of such a link was found, prompting a press release from the tanning salons' PR company saying they were delighted that the new research and I quote:  "reinforces the fact that the use of sunbeds does not cause cancer."
Which rather flies in the face of accepted wisdom - that sunbeds do cause cancer. 
Dr Mathieu Boniol is Research Director at the International Prevention Research Institute in Lyon and a lead author of an international study published in the British Medical Journal linking sunbeds to melanoma.
Boniol
The debate has been for me as a scientist this debate has been closed in July 2009 by the International Agency for Research on Cancer which is the most authoritative public body that classified all artificial tanning devices as group one carcinogen.  And group one carcinogen is the highest ranking you could get, it's the same group that contains also other agents, like tobacco, alcohol, asbestos, and it's the group that says this kind of exposure is a carcinogen to humans.
Porter
And what sort of cancers do sunbeds cause?
Boniol
There is an increased risk of skin cancer, so skin cancer is essentially melanoma but also other skin cancer - basal cell carcinoma, squamous cell carcinoma - so these are the cancer that are caused by sunbed.  But there is also melanoma of the eye, it has been classified as group one carcinogen in relation with the use of sunbed.
Porter
And who's most at risk?
Boniol
The people that are most at risk, it's essentially the people who start their exposure at a young age, that's something we showed and published in the British Medical Journal recently where we showed that if you use a sunbed your risk of melanoma is increased by 20% and it's further increased if your exposure starts at a very young age and when we mean young age it's below the age of 35.
Porter
Because there are restrictions in various countries on the age that you can start using a sunbed but I mean 35 would be regarded as being quite old.
Boniol
That's what is going on in the epidemiological studies and that's where the risk is and that question in the sense - the efficacy of a ban before the age of 18 - of course it will drop the risk for these who start at very, very young age and that's the case in US and in UK, that was the case before the regulation passed but we don't know how much it will be efficient because lots of people start between the age of 18 and to the age of 30, so these people will be at risk of getting a melanoma later on.
Porter
And your evidence suggests that someone starting at 18 to 25 for instance would still be regarded young and therefore at higher risk?
Boniol
Yes, yes in our study that's clearly the case.  And sunbeds in a sense they're emblematic of all what we know about melanoma.  What we know about melanoma is that a short intense exposure to UV at a relatively young age, so before the age of 30, will increase your risk of melanoma and sunbeds they combine all these aspects - so it's a young population, they start below the age of 30, they get very intense UV exposure for a short duration.
Porter
Dr Mathieu Boniol. So how can tanning salons claim there is no link between sunbed use and cancer?  Gary Lipman is Chair of the Sunbed Association and argues that studies have been skewed by the inclusion of devices - such as those used in other countries, or at home or even in hospitals to treat skin conditions - that don't conform to the standards that apply to the latest machines used by professional tanning salons in the UK. And he points to the Leeds study as proof that there is no link between professional sunbed use and melanoma.
Lipman
This is a perfect example of where other UV devices are extracted and sunbeds or professional sunbeds solely are tested no link with melanoma is discovered and this research proves beyond a shadow of doubt there is actually no link between professional sunbed use and melanoma.
Porter
Now that's your take on it but we spoke to Professor Julia Newton Bishop who led that Leeds study, let's see what she has to say.
Newton Bishop
I'm disappointed that the findings have been presented in this way.  Essentially what we tried to do in Leeds was to corroborate findings reported by a similar research group in Australia where they'd shown a clear risk of melanoma in young people.  And what we saw in our Leeds case controlled study was that in Yorkshire at least we couldn't demonstrate a risk.  Now this doesn't mean there isn't a risk, particularly for use early in life.  What our study in Leeds showed was that certainly in Yorkshire sunbeds don't explain a lot of the risk, most of it still relates to sun exposure on sunny holidays.
Porter
But of course that's very different from saying that sunbeds don't cause cancer, we can't say that from your research?
Newton Bishop
No we can't say that.  So I think they've overplayed it.
Porter
Professor Julia Newton Bishop.  You've overplayed it - misrepresented her findings.
Lipman
I'm reproducing her own findings and to say she's comparing or trying to replicate a study that was done in Australia is nonsense because in Europe we have regulations that control the output of the sunbed and those regulations only apply in Europe.  So any studies done outside of Europe may have different findings but we've had regulations in Europe for many years controlling the output of a sunbed.
Porter
We're also joined by Tony Bewley who's a consultant dermatologist at Barts Health here in London.  Tony, the message that Gary's putting out is that actually the latest machines, properly regulated, carefully used are safer and a lot of these trial data's been corrupted.
Bewley
I think the first thing to say about the relationship between UV exposure and skin cancer is that there is no doubt that UV radiation, either UVA which is the radiation that comes from sunbeds, commercial sunbeds, or in fact from hospital based UVA beds - though they've used very infrequently these days - and also from UVB treatment in hospitals leads to a risk of developing non-melanoma skin cancer and that's the commonest form of skin cancer.  Now this is the sort of skin cancer which we refer to as rodent ulcers as squamous cell carcinomas, it's indisputable - it's like smoking leads to cancer.  Smoking doesn't lead to cancer of the lung in everybody but inevitably if you smoke you're at massive more risk of developing lung cancer if you smoke.  Similarly if you exposure your skin to UV radiation then there is a risk of developing non-melanoma skin cancer and that's a fact.  Now the issue about the relationship between UV exposure and melanoma or at least UV exposure from sunbeds is a little more tricky.  Now the evidence is I believe insurmountable that UV exposure from commercial sunbeds, from sitting on a beach or from hospital sunbeds or hospital phototherapy may lead to degeneration of melanoma and I think the evidence for that is absolutely crystal clear.
Porter
Gary.
Lipman
I have to disagree because I gather all of the reports and clinical trials that come out and as yet there is not a single piece of research that I've found that definitively links sunbed use with melanoma.  We can talk about excessive or chronic UV exposure causing lesions that are not fatal, they're unfortunate but they're certainly not debilitating.  So we have to clarify what are we talking about.  This catch all expression skin cancer is very scary but for cancer to be a cancer it has to metastasise, which means it spreads.  We're not talking about that, we are talking about at worst a lesion.
Porter
Tony, it causes skin cancers, Gary's not disputing that, but they're not life threatening.
Bewley
It's really clear repeatedly from studies that the addition of sunbed usage may lead to melanoma.  You die from melanoma, it's possible quite easily to die from melanoma.  Happily most melanomas are caught very early by dermatology units, so most people do not die from melanoma but there is a mortality associated with this and I wonder why you would take that risk.
Porter
Gary, why do people take the risk for a tan?  You don't regard it as a risk?
Lipman
We must stop scaring people out of the sun.  The sun is a giver of life.  Why do people tan?  Because it makes them feel better.  Why do people tan?  Because it gives them the confidence, it gives them a boost.
Porter
But alcohol and cigarettes can do that to some people as well, doesn't mean that we should make you feel better about yourself and more confident supposedly.
Lipman
Cigarettes are not natural, alcohol is not natural and the body responds...
Porter
Gary, lying under a high powered sunbed in a shop - sunbeds are not natural.
Lipman
Sunbeds produce ultraviolet and when that ultraviolet hits the skin the skin doesn't know if it was artificially generated or naturally generated and we, as an industry, carefully control who uses sunbeds.  We do not allow people in salons with sensitive skin who burn easily and don't tan.
Porter
Tony.
Bewley
In fact it's very difficult to regulate commercial tanning outlets.  Unfortunately we still have patients who come to our clinics who have got through the system, who have had sun exposure under the age of 18, still experience patients who have early melanomas.  Now the evidence is that if you control for beach exposure, for hospital exposure, for other lifestyle choices then there is a risk undoubtedly clearly for non-melanoma skin cancer and just about all the dermatologists I've ever spoken to believe for melanoma as well if you go through commercial suntan experiences.
Lipman
Let's be clear the sun is a life giver.  You're referring to research done abroad not covered by the European standards, if you stick to the European standards, as we do, if you operate a code of practice, as we do, you can be assured that you will have a safe suntan at a tanning salon that is a membership of the Sunbed Association.
Porter
Gary Lipman.  And you will find links to the BMJ and Leeds studies mentioned in that debate on our website - go to bbc.co.uk/radio4 and head for the Inside Health page.
Now I have some good news if, like me, you are a taller than average. At 6' 2" and just over 14 stone my body mass index - or BMI - works out at 25.7. Meaning I am just above the upper threshold - 25 - for a healthy weight.
But a mathematician from the University of Oxford thinks the formula for calculating BMI is flawed, and that it falsely reassures shorter people, and falsely alarms taller folk like me.
Vox Pop
Porter
BMI - is that a meaningful thing for you?
Member of the public
I think it was like a - to me no because I've got friends that are healthy but they're considered overweight according to the BMI scale just because they work out.
Porter
So they're more muscly than normal?
Member of the public
Yeah, yeah so they're healthy in terms of the amount of body fat they have but muscle adds to the weight as well, they're considered overweight according to the BMI which is probably an outdated system.
Porter
Do you know how it's actually calculated?
Member of the public
No.
Porter
If I was to say it was your weight in kilograms divided by the square of your height in metres would you be able to go away and work that out without the chart?
Member of the public
No.
Porter
If I was to show you that chart - have you seen something like that before?
Another member of the public
Yes I have.
Porter
So it's a BMI chart, do you know what BMI stands for?
Another member of the public
Body mass index.
Porter
And do you know what yours is?
Another member of the public
I have no idea.
Porter
The original formula - dividing a person's weight in kilograms by the square of their height in metres - was devised over 150 years ago by Belgian scientist Adolphe Quetelet.  But it was over simplistic according to Oxford's Professor Nick Trefethen, who has proposed an updated and more complex version. I will spare you the maths - suffice to say that using the new formula is likely to knock one unit off your BMI if you are around six foot (dropping  me into the healthy range), but will add one unit to shorter people around five foot. The majority of you in the middle won't be affected too much.
All of which is pretty academic if you don't understand BMI - or struggle with the maths.
And, according to new research, most of us do struggle, and the confusion is not limited to BMI. Gill Rowlands is Professor of Health Disparities at London South Bank University.
Rowlands
We suspected there was a problem and really I'd come to realise that in my work as a GP when I saw how frequently patients were having to come in and see me to have things explained to them - their medication, hospital letters, leaflets they'd been given - but we were astonished by the findings - we found that half the population are unable to make full use of health materials that are in everyday use which is a huge proportion.
Porter
Another figure that stuck out for me was around three quarters couldn't understand the body mass index charts, these sort of ideal height/weight charts that we often see on the walls of nurses rooms and GPs' surgeries, I mean - three quarters!
Rowlands
Yes.
Vox Pops
Member of the public
I try and keep as trim as I can but I'm not very successful.
Porter
And what are you like at maths, because if I said to you that your body mass index is worked out by dividing your weight in kilograms by the square of your height in metres?
Member of the public
I couldn't work that out.
Porter
Angela Coulter works in the Public Health department at Oxford University and is Director of Global Initiatives at the Foundation for Informed Medical Decision Making
Coulter
It's not that there isn't information out there, there's masses, but a lot of it's very poorly designed, not properly tested with the end users - the patients - it's often written by professionals who just don't think about the comprehensibility of the information, don't ask patients whether they understand it, don't design it well so that it's easy to get the story immediately - for example those leaflets in pill packets are unbelievably badly designed and boring, they're there really to protect the prescriber rather than to inform the patient.
Porter
So there's actually some very good information, using your pill example, I mean for instance what to do if you've missed the pill is in the information but it's buried amongst all sorts of other stuff that's not really very relevant.
Coulter
And who could be bothered to read it and anyway you've probably thrown away the leaflet by the time you get to that problem.
Rowlands
The reason health information has developed as it has is because health professionals have been trained to be accurate and we try very hard to be accurate but in doing that we are putting information into too complex a format and what we're not trained to do is actually to convey information in a simple format.  So what we've done in this study is we've looked at the complexity of the health materials, which are all very accurate but we've looked at their readability and their maths complexity and compared that with the skills of the population and there is this big mismatch.  So basically although we're writing accurate information we're writing it at far too complex a level.
Porter
It doesn't matter how accurate it is if nobody understands it.
Rowlands
Indeed.
Coulter
There are attempts to improve the quality of information.  Many charities are coming forward very willingly to have their materials assessed but the NHS and local authorities are much, much slower to do so because they don't see it as a priority.  What they need to understand is actually this is related to the effectiveness of medical interventions, it's related to safety.
Porter
Is it a matter of education, I mean is this fundamentally a problem amongst people who are disadvantaged either through their social upbringing or their education?
Coulter
I think people who have less information are more likely to struggle more but actually no this is right across the social spectrum.
Rowlands
Even if you look at those groups of the population with the highest qualifications, the most education, if you look at those areas of the country with the least deprivation we still found that a third of the population couldn't completely understand and use the information.  So you can't assume that there's not a problem, there's a problem across the board, it's just worse in some places and for some groups than for others.
Porter
So this is something that applies to Radio 4 listeners as well is what you're saying?
Rowlands
Applies to all of us.
Vox Pops
Member of the public
Yeah it's your height in relation to your weight.
Porter
Do you know what yours is?
Member of the public
I know it's more than what it should be.  My BMI is over 30, I know it's over 30, so I think it's about 33.
Porter
So in the red zone.
Member of the public
Yeah I am in the red zone, yeah.
Porter
And do you know what that means though?
Member of the public
It means that I am more exposed to all these things that they talk about on the TV, like the cancers and the heart attacks and the this and the that - high blood pressure and diabetes, of which I haven't got any of.
Porter
And even if they do change the way the BMI is calculated I fear that woman would still be in the red.
There's a link to Professor Gill Rowlands' study on our website, go to bbc.co.uk/radio4 and click on I for Inside Health.
And if there is a medical issue that is confusing you then please get in touch and we will try and help. Listener Ananda e-mailed insidehealth@bbc.co.uk to ask:
"I have been suffering from a dry mouth for the last five months - particularly at night and it tends to get better as the day goes on.  Do any of the Inside Health podcasts deal with this issue?"
No they don't, but we have got one now. With a little help from Pepe Shirlaw, a Consultant in Oral Medicine at Guy's and St Thomas' hospital.
Shirlaw
Most of my patients come to my clinic from their dentist but quite a lot come from their GP and the first thing we want to know is do they really have a dry mouth because lots of people complain without actually being short of saliva, so that's the first thing we do.   Once we've talked to them to find out what their general complaints are we'll have a look in their mouth and do something really simple which is get them to dribble into a pot.  We know how much saliva somebody should be producing and one of the standard universal containers in every doctors' surgery, they should just get beyond the bottom bit of the triangle in the universal pots that every surgery has.
Porter
So that's the stuff that we collect urine in and everything?
Shirlaw
Yeah, yeah absolutely.
Porter
So when someone spits they should just cover the bottom of one of those?
Shirlaw
Yeah well the ones that have got triangular bits in the bottom but it's basically they should be producing .2 mls a minute, so it's around five mls in 10 minutes.
Porter
So if - let's assume that they're producing a normal amount of saliva, what does that make you think then?
Shirlaw
Well unfortunately we don't have any laboratory tools to tell us whether the proportion of water versus the constituents that makes saliva slimy, i.e. makes your mouth feel slippery.  But in effect if someone has got masses of saliva then we'll point it out to a patient and say you're not technically dry but you feel dry so let's give you some things that make you feel - your mouth feels more slippery.  And it also depends when they're dry because an awful lot of people are dry in the morning.  Well obviously if they've been up all night partying and had plenty of alcohol they will be dehydrated but for most people we snore and so they'd be mouth breathing all night and their mouth has dried out.  And so it's very simple just to get patients to have a quick glass of water in the morning and then the mouth's wet again and usually after they've had a meal their mouth will be wet again as well because we produce lots of saliva in response to eating.
Porter
Of course then as a GP if someone every night is mouth breathing they might have a problem with their nose that we can treat with nasal sprays and all sorts of other things, so there's lots of different approaches to that.  So that's the clue is if it's dry in the morning but what happens if it's dry all of the time?
Shirlaw
Well if it's genuinely dry the cause number one is medicines, absolutely.  Of the medicines sold in the States of the top 20 nine cause dry mouth.
Porter
And these are medicines like what?
Shirlaw
Oh everyday common medicines, medicines to control blood pressure, medicines to control anxiety, medicines to control depression - it's really mainly the ones to control depression and anxiety are the biggest culprits.
Porter
And dry mouth's one of their number one characteristics.  And the way that they're actually reducing the production of saliva.
Shirlaw
Yes they are and if you withdraw the medicine then the saliva production kicks back into action again.  There's a small percentage of patients who've got dry mouth because they've had radiotherapy for head and neck cancer, so the radiotherapy's actually destroyed the saliva glands and they don't regenerate.
Porter
Assuming somebody has got a proper dry mouth due to decreased production of saliva, it's not due to a drug, it's due to a cause that you can't reverse - like the radiotherapy for instance...
Shirlaw
We can't reverse it, you're quite right, then we have to give things to support their dry mouth.  It actually doesn't matter why the saliva glands aren't working you still treat them in the same way.  For most patients it's a question of replacing what's been lost and so you've got a variety of over-the-counter gels and mouth rinses, some of them, unfortunately, have sugar in them which is really bad for the teeth.
Porter
Other than the discomfort of having a dry mouth is there any medical problem associated - I mean does the saliva serve a useful function in protecting the mouth?
Shirlaw
Oh yes, it's a very useful body fluid - it lubricates the mouth so you can speak, it lubricates the mouth so you can swallow, it's start the digestion, it's got chemicals in it that protect your teeth against decay, it's got antibacterial agents that stop you getting viruses.
Porter
Does that translate into practical problems, so for people who've got dry mouth for many years do they suffer - does their dental hygiene, for instance, suffer?
Shirlaw
Well as far as the teeth are concerned without the saliva then you get a much higher increase in dental decay and the decay is in a different place, it's round the necks of the teeth.  Sometimes it can be so severe that the teeth literally snap.
Porter
Although Pepe was at pains to point out that won't happen to most people with a dry mouth! Pepe Shirlaw talking to me at Guy's Hospital in London.
Just time to tell you about next week's programme - at one extreme we'll be investigating the irrational fear of bad breath - halitophobia - while at the other I will be talking some of the doctors driving the move to targeted cancer therapies. And there will be plenty in between too.  Join me next week to find out more.
ENDS