Main content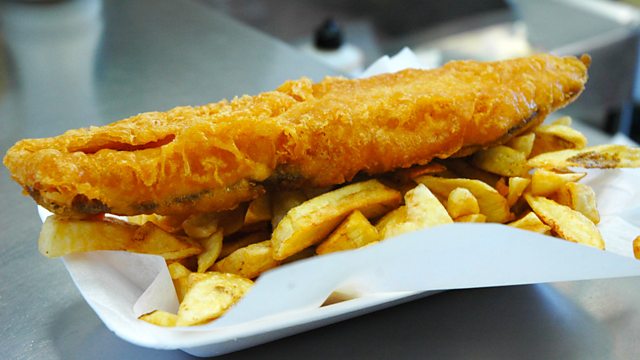 Steve Biddulph; Diane Abbott; comfort food
Diane Abbott highlights the issues of slut shaming and sexualised culture for teenagers. Steve Biddulph and Kate Figes discuss bringing up daughters. Plus why we love comfort food.
Steve Biddulph, author of the bestselling book Raising Boys, and the writer Kate Figes discuss bringing up girls. Diane Abbott highlights the problem of slut shaming and sexualised bullying in schools - and we're joined by Helena Horton, a teenager who's blogged about the issues.
Helen Lederer and Professor Jane Ogden talk about comfort foods and why we turn to them in times of stress (or cold weather!). Shakespeare's women... the significance of the roles of wenches and country folk.
Presenter: Jane Garvey
Producer: Kirsty Starkey.
Chapters
Sexting and slut shaming in schools

With the Shadow Public Health Minister Diane Abbott MP and 18 year old Helena Horton.

Duration: 09:39

Steve Biddulph, Raising Girls

The child psychologist and Kate Figes discuss bringing up girls in today's society

Duration: 12:40

Shakespeare's Women - Sluts and Wenches

A look at the role of bawdy country women and bar maids in Shakespeare's plays

Duration: 10:49

Comfort Food

Why do we sometimes crave bizarre food combinations?

Duration: 08:41

Sexting and slut shaming in schools

Young girls and women are said to be increasingly facing "slut shaming" and sexual bullying in schools. Tonight Diane Abbott MP, the shadow public health Minister will give a speech addressing the sexualisation of British adolescence and in particular the rise of sexting and slut shaming. To discuss Jane is joined by Diane Abbott and 18 year old

Helena Horton

who has blogged on the subject.

Steve Biddulph, Raising Girls

Steve Biddulph's Raising Boys was a worldwide bestseller. Now he has turned his attention to girls. He claims that they are the ones in trouble in a world that seems bent on poisoning their confidence and trashing their lives. But are they? Steve Biddulph joins Jane Garvey in the Woman's Hour studio to discuss. They are joined by author and feminist Kate Figes.

Comfort Food

We are all tempted to indulge in comfort eating when tired, stressed or unhappy. Recently on Woman's Hour, author Rae Earl admitted to enjoying a prawn cocktail crisp sandwich dipped in full fat or raspberry flavoured milk. So why do we crave sometimes quite bizarre food combinations? Jane is joined by Jane Ogden, Professor in Health Psychology at Surrey University and by comedian Helen Lederer.

Shakespeare's Women - Sluts and Wenches

Some of Shakespeare's most glorious female characters are the sluts and wenches such as Doll Tearsheet who plies her trade at the Boar's Head Tavern in Henry IV Part Two or the bawdy country women who people the The Forest of Arden in As You Like It and the meadows of Bohemia in A Winter's Tale. As part of our series on Shakespeare's 'Best Supporting female roles', reporter Judi Herman talks to some of the women who have played these roles and also to Pippa Guard, lecturer in Drama and English at the University of Greenwich.