Main content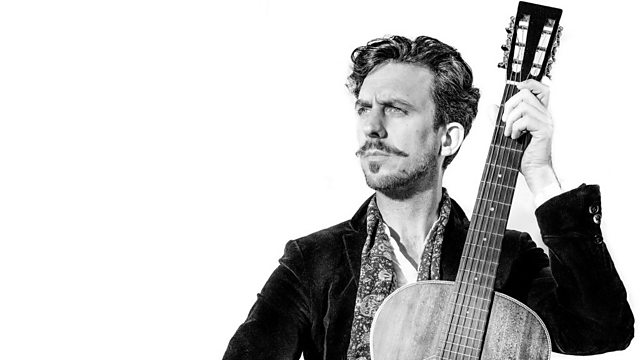 The Ballad of the Naked Rambler
Murray Lachlan Young creates, in ballad form, a series of comments on modern-day life, beginning with Stephen Gough as he walks from Perth Prison wearing nothing but his boots.
The Alien Balladeer meets the Naked Rambler. Murray Lachlan Young writes and performs a song about Stephen Gough as he walks from Perth Prison wearing nothing but his boots
Murray accompanies Steve along the streets of the city and into the countryside of Perthshire as he is unexpectedly allowed to go on his naked way by Tayside Police. To the jeers and heckles of building site workers , the toots of passing cars, and the averted gazes of fellow pedestrians, Steve reveals more than expected. Often he would have been rearrested and returned to his cell within seconds but now, with the sun on his skin and the wind in his...well everywhere, he takes a rare chance to explain his motivation. But all is not harmony, as we hear from those who are disgusted and alarmed by the thought of Stephen Gough at large.
It's a story that Murray weaves into a ballad for our age as Steve Gough treads the border country between societal norms and the law. Should a person be imprisoned for being naked in a public place? Is any harm being done? And how should we deal with those who refuse to live within our normal boundaries?
In this series, Murray Lachlan Young is the Alien Balladeer. With his outsider's eye, he goes prospecting for insight and truth from the worlds of the people he meets, bringing humour and dignity in a song to his subjects - and an occasional sharp dig in the ribs. In this programme and in the other four ballads in the series (A Soldier's Tale, The Glastonbury Tatter, The God Shaped Hole and The Pole Dancer's Lament), myths are exploded and new ones arrive to take their place.
Producer: Adam Fowler
A Ladbroke production for BBC Radio 4.
More episodes
Previous
You are at the first episode