Main content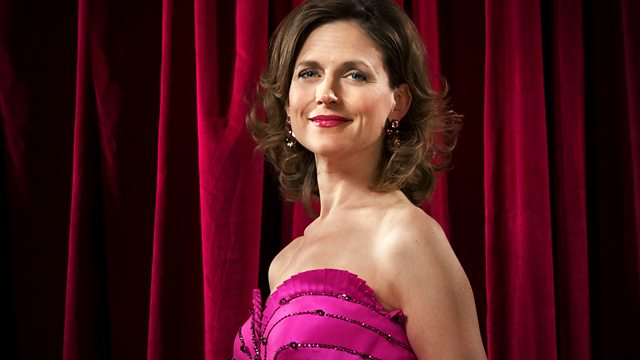 Chabrier - Le roi malgre lui
Katie Derham presents Wexford Festival Opera's 2012 production of Chabrier's opera comique Le Roi malgre lui - King in Spite of Himself or The Reluctant King.
Chabrier: Le Roi malgré lui
Today's Opera Matinee is a performance from the 2012 Wexford Festival - a festival renowned for staging rarely performed opera. Emmanuel Chabrier's effervescent three-act opéra comique of 1887, Le Roi Malgré Lui (King in Spite of Himself or The Reluctant King), is packed with beautiful solos and duets, vocal pyrotechnics and fun, lively choral pieces. Musical highlights include a large choral waltz in Act II and a colourful polonaise in Act III but the plot is almost hopelessly confusing and complex.
It's 1573 and the Polish people have elected a French noble, Henri de Valois, to become their king but the Polish nobles led by Count Albert Laski would rather have the Archduke of Austria as king, so they conspire to rid Poland of Henri. To add to the intrigue, Henri is also the heir-apparent to the throne of France and he dislikes everything in Poland - even the climate in Krakow is miserable - so he joins the conspiracy to overthrow himself. Almost all the other characters in the opera are wrapped up in intrigue of trying to overthrow the Prince who pines for France but who finally gives in and accepts his fate.
The libretto is by Emile de Najac and Paul Burani, revised by Jean Richepin and the composer himself, after the vaudeville of the same name written in 1836 by de Jacques-Arsène Ancelot (1794-1854).
Henri de Valois, 'King of Poland' ..... Liam Bonner (baritone)
Comte de Nangis, a friend of Henri ..... Luigi Boccia (tenor)
Minka, slave girl of Laski ..... Mercedes Arcurí (soprano)
Alexina, Duchess of Fritelli and niece of Laski ..... Nathalie Paulin (soprano)
Laski, a Polish noble, Minka's owner ..... Quirijn de Lang (bass)
Duc de Fritelli, an Italian noble ..... Frédéric Gonçalvès (baritone)
Basile, innkeeper ..... Thomas Morris (tenor)
Liancourt, a French noble ..... Carlos Nogueira (tenor)
d'Elboeuf, a French noble ..... Lawrence Thackeray (tenor)
Maugiron, a French noble ..... Simon Robinson (baritone)
Marquis de Villequier, a French noble ..... Simon Meadows (bass)
A soldier ..... Colin Brockie (bass)
Wexford Opera Chorus
Wexford Opera Orchestra
Jean-Luc Tingaud (conductor).