Main content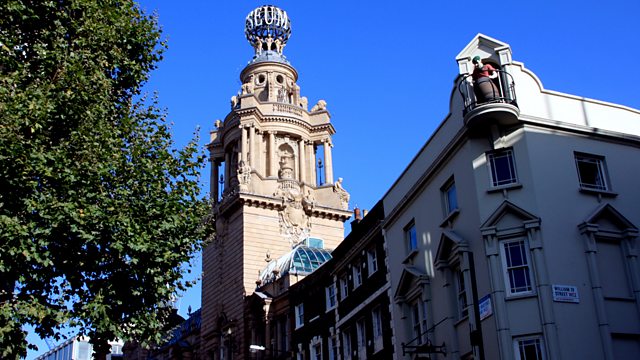 Britten 100: Billy Budd
Tom Service presents Billy Budd, recorded at English National Opera, and conducted by Edward Gardner. Starring Benedict Nelson as Billy.
Presented by Tom Service.
Starting our broadcasts of all of Benjamin Britten's operas in this, his centenary year, is a new production of Billy Budd, recorded last year at the English National Opera in London. Director David Alden sets the events at the HMS Indomitable, based on Herman Melville's novella, in a claustrophobic and dark world where good and evil, innocence and betrayal clash with tragic consequences. Edward Gardner conducts a stellar cast, including the debut of Benedict Nelson in the title role, the ever pure and charismatic, but eventually doomed young sailor; Kim Begley as the tormented Captain Vere, seeking redemption from his moral dilemma, and Matthew Rose as the evil Master-at-Arms Claggart, who masterminds Billy's unfair downfall.
During the broadcast there'll be an introduction to the opera which will be available as a free download as part of the Radio 3 Opera Guides series.
Billy Budd .... Benedict Nelson (baritone)
Captain Vere .... Kim Begley (tenor)
Claggart .... Matthew Rose (bass)
Mr Redburn .... Jonathan Summers (baritone)
Mr Flint .... Darren Jeffery (bass-baritone)
Lieutenant Ratcliffe .... Henry Waddington (baritone)
Red Whiskers .... Michael Colvin (tenor)
Donald .... Duncan Rock (baritone)
Dansker .... Gwynne Howell (bass)
Novice .... Nicky Spence (tenor)
Squeak .... Daniel Norman (tenor)
Bosun .... Andrew Rupp (bass)
The Novice's Friend .... Marcus Farnsworth (baritone)
First Mate .... Oliver Dunn (bass)
Second Mate .... Gerard Collett (bass)
Maintop .... Jonathan Stoughton (tenor)
Chorus and orchestra of English National Opera
Edward Gardner, conductor.