Main content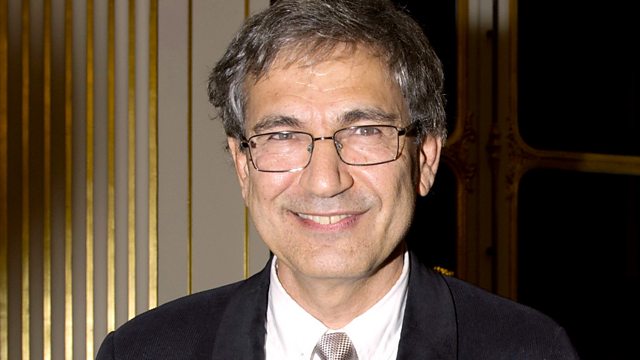 Orhan Pamuk
Michael Berkeley's guest is Turkish author Orhan Pamuk. His musical choices include Mozart, Tchaikovsky, Mahler, Bob Dylan and Amy Winehouse, as well as traditional Turkish music.
Michael Berkeley's guest is the Turkish author Orhan Pamuk, who was born in Istanbul, a city which straddles East and West, and which haunts his many books.
Until he was 22 he wanted to become an artist, and studied architecture at Istanbul Technical University. A year later he decided to become a writer, and published his first novel, Cevdet Bey and His Sons, in 1982. The following year he published The Silent House, which won him his first literary award, while The White Castle (1985) won him international renown.
In the late 1980s he lived in the USA, where he wrote The Black Book; while his 1994 novel The New Life, about a group of university students influenced by a mysterious book, became one of the most widely-read Turkish novels. My Name is Red (1998) won many international awards, and in 2002 he published Snow, which he described as his 'first and last political novel', telling the story of tension between political islamists, secularists and nationalists.
Both Istanbul and The Museum of Innocence pay homage to his beloved native city, where he has lived for nearly all his life. Orhan Pamuk has won many international awards, including the 2006 Nobel Prize for Literature.
Orhan Pamuk's eclectic choices reflect his interest in both Eastern and Western culture. They range from a Mozart piano concerto, Tchaikovsky's 1812 Overture and part of Mahler's Fifth Symphony to songs by Bob Dylan and Amy Winehouse, and traditional Turkish music.