Main content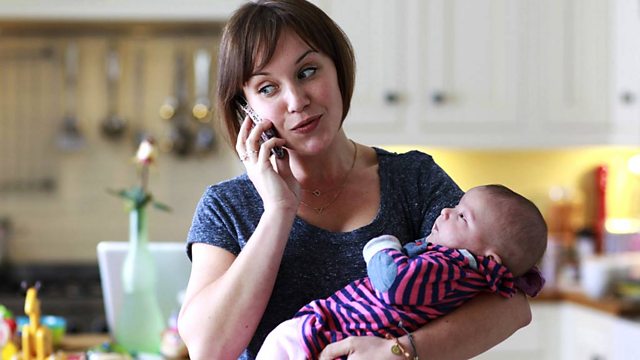 Comedy series about two teenagers coming to terms with parenthood. A lonely Laura struggles to make friends with other mums. Beth is attracted to a posh boy.
Laura is attempting to widen her circle of friends, but she finds it hard to find a peer group - the pramface mums in the park are more interested in nicking her phone and the competitive yummy mummies just want to patronise and score points off her.
Beth is confused when she finds herself attracted to a posh boy with views politically opposed to her own. In the absence of real girlfriends, she is forced to turn to Jamie and Mike for guidance.
A lonely Alan employs Keith to be his driver and, after a shaky start, the two strike up an unlikely friendship. But it's not long before this is tested as Alan's snooker skills land them in the middle of a pub brawl.
Clips

Credits
| Role | Contributor |
| --- | --- |
| Jamie Prince | Sean Verey |
| Laura Derbyshire | Scarlett Alice Johnson |
| Mike Fenton | Dylan Edwards |
| Beth Mitchell | Yasmin Paige |
| Keith Prince | Ben Crompton |
| Sandra Prince | Bronagh Gallagher |
| Alan Derbyshire | Angus Deayton |
| Director | Misha Manson-Smith |
| Writer | Chris Reddy |
| Executive Producer | Lucy Robinson |
| Producer | Catherine Gosling Fuller |
| Executive Producer | Mark Freeland |