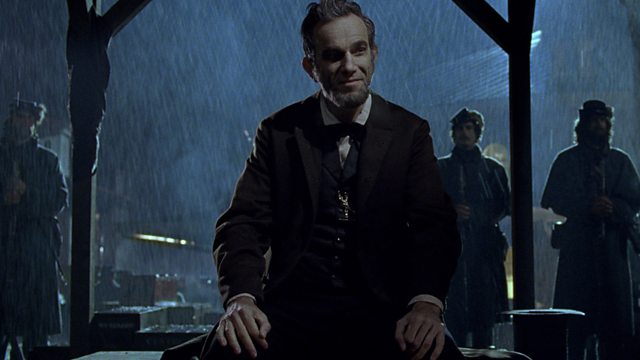 24/01/2013
Lincoln: Film critics Paul Gallagher and Nicola Balkind discuss Steven Spielberg's revealing (and heavily Oscar nominated) drama that focuses on the 16th President's tumultuous final months in office.
Film Versus Digital: The number of cinemas that have the facilities to play film are rapidly decreasing. Is film dying as a movie medium? Will it's champions' (Nolan, Tarantino) case for the defence prove enough to save it, or will film become the movie equivalent of vinyl? Former manager of Edinburgh's Cameo Cinema(the only Scottish venue to screen a 35mm print of 'Django Unchained') Ian Hoey, explores the issue.
'Roman Polanski': With a season of Polanski films at the Filmhouse in Edinburgh, Pasquale Iannone looks again at the work of one of the 20th (and 21st) century's most enduring filmmakers.
Zero Dark Thirty: Academy Award Winning Writer / Producer MARK BOAL discusses his work on 'ZERO DARK THIRTY' which explores how the hunt for Osama bin Laden preoccupied the world and two American presidential administrations for more than a decade. We also review it with Film critics Paul Gallagher and Nicola Balkind.
Last on