Main content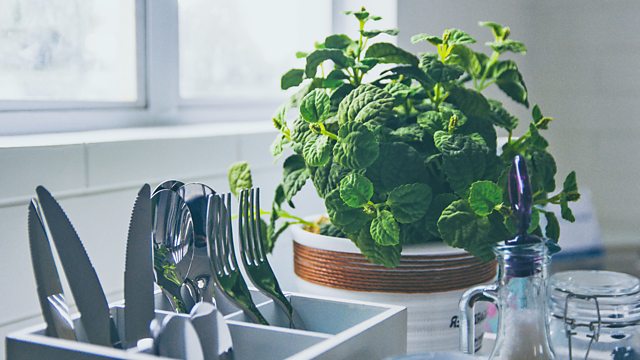 23/01/2013
Pennie Latin has new ways to use haggis, simple recipes for cooking with whisky, fresh ideas for making turnip and and alternative 'haggis' made from pigeon, venison or rabbit.
Looking ahead to Burns Night...
"Haggis" made from pigeon, venison or rabbit? When is a haggis not a haggis?! Chef Paul Wedgwood tells Pennie Latin about what he uses to make a haggis with a difference.
Jo Macsween shares her passion for haggis with ideas and recipes for using it in a range of different ways, whether for breakfast, lunch or dinner. She reveals how she grew up inhaling the aroma of freshly steamed haggis in the family butcher shop and talks about why she's always on the lookout for new ways to cook haggis.
Instead of just drinking your dram, how about cooking with whisky? Chef Mark Greenway shows Dan Holland two different sauces using whisky as one of the key ingredients.
If you're fed up with boiling and mashing your neeps then why not do something different this year? The Kitchen Café team will have lots of ideas on the best ways to cook turnip.
Kitchen Cafe Takeaway Recipe
Kitchen Cafe Takeaway Recipe
Podcast
Celebrate the joy of Scotland's larder with recipes, reviews, tips and delicious ideas!