Main content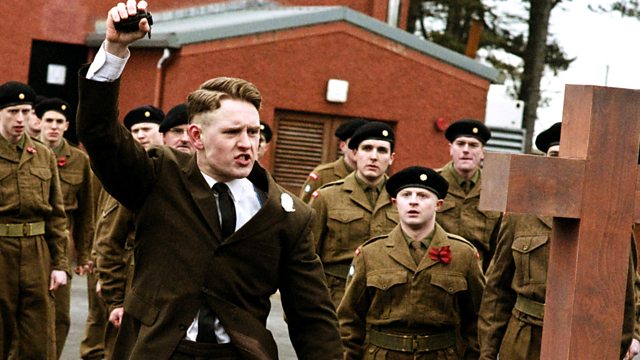 Drama series about eight privates, part of the last intake of National Service. Davies learns that his grandfather, suspected of being a coward in World War I, has died.
Preparations for the Remembrance Day parade begin as a telegram arrives telling that Davies' grandfather has died, the one his family had suspected of being a coward.
Captain Gulliver tells Audrey that their life will begin anew when he hands in his resignation that day. Wratten visits Barrowman in hospital and Barrowman tells his story. Keenan's curiosity about Davies' grandfather leads him to uncover the truth about the grandfather's army record.
White-Bowne and Rothman appear in front of the Conservative selection panel and make their respective pitches to be the next candidate. Sergeant Butcher asks Captain Bulgakov whether Lomax is really mad or just faking it.
More episodes
Next
You are at the last episode
Credits
| Role | Contributor |
| --- | --- |
| Private Keenan | Alexander Vlahos |
| Private White-Bowne | Jack Fox |
| Private Wratten | Billy Seymour |
| Private Lomax | Ross Anderson |
| Private Rothman | Sam Swann |
| Private Davies | Matthew Aubrey |
| Private McIllvenny | Conor MacNeill |
| Private Hoy | David Kirkbride |
| Sergeant Butcher | Michael Nardone |
| Corporal Barrowman | Phil McKee |
| Captain Gulliver | Patrick Baladi |
| Audrey Gulliver | Emma Stansfield |
| Connie Charles | Sara Vickers |
| Lance Corporal Hobbs | Marc Silcock |
| Norah Preston | Sasha Frost |
| Captain Bulgakov | Richard Katz |
| Major Cunnicliffe | Steven Pacey |
| Eileen Babcombe | Kate O'Toole |
| Producer | Nick Pitt |
| Director | Bryn Higgins |
| Writer | Damian Wayling |