Main content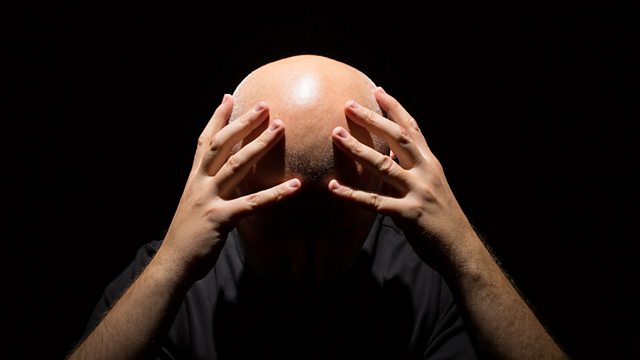 Balding men; Sex and Singles; Shared parenting
Men and baldness. Singles and sex. Shared parenting - how to make it work. Women in the legal profession. How World War II influenced women writers. Presented by Jenni Murray. Producer Steven Williams.
Chapters
Shared parenting

Parents Noel and Lucy discuss how they negotiate shared parenting.

Duration: 09:21

Women in Law

Lucy Scott-Moncrieff, Presdent of the Law Society on progression in the field of law.

Duration: 06:48

Singles and money - your responses

Your responses to our item on singles and money.

Duration: 02:04

Singles and sex

The writer Marcelle D'argy Smith and stand-up comedian Luisa Omielan who are both single.

Duration: 08:21

Lara Feigel

On her new book 'The Love Charm of Bombs'

Duration: 07:27

Why are we so unsympathetic when men lose their hair?

With Mike Sweeney who had a hair transplant and Brendan Murdock who runs barber business.

Duration: 08:02

Why are we so unsympathetic when men lose their hair?

Why is it more socially acceptable to be critical about men's hair loss than a woman's thinning hair loss? Jenni speaks to the radio presenter Mike Sweeney who has recently had a hair transplant and Brendan Murdock, founder of Murdock London, the men's barber and grooming business.

Shared parenting

Separated parents are to gain the legal right to spend time with their children. An amendment to current legislation is expected to come in to force this year. It stresses the importance of both parents being involved in the child's upbringing. The change is seen as unnecessary by legal experts, but welcomed by fathers' rights groups. So what are the practicalities? Lucy has a ten year old daughter and a fourteen year old son and shares parenting equally with her ex who lives close by.  Noel went to court 8 years ago to get weekend access to his now 13 year old daughter. They join Jenni to discuss.

Gov.uk Marriage, Civil Partnership and Divorce

 

Singles and money - your responses

Singles and Sex

If you are single, what's your sex life like? Is it an important part of your life? How do you negotiate the needs of intimacy and the needs of independence? To discuss Jenni is joined by the writer and ex-editor of Cosmopolitan Marcelle d'Argy Smith who has been single most of her life, and by thirty year old stand-up comedian, Luisa Omielan who is also single.

Lara Feigel

For most Londoners, when the first bombs fell in August 1940, the sirens, guns, planes and bombs heralded gruelling nights of sleeplessness, fear and loss. But for some writers this was a bizarrely euphoric time when London became a setting for intense love affairs. Lara Feigel joins Jenni to discuss her new book The Love-charm of Bombs - a wartime chronicle told through the eyes of five prominent writers, including Elizabeth Bowen, Rose Macaulay and Hilde Spiel. The Love-charm of Bombs – Restless Lives in the Second World War is published by Bloomsbury.