Main content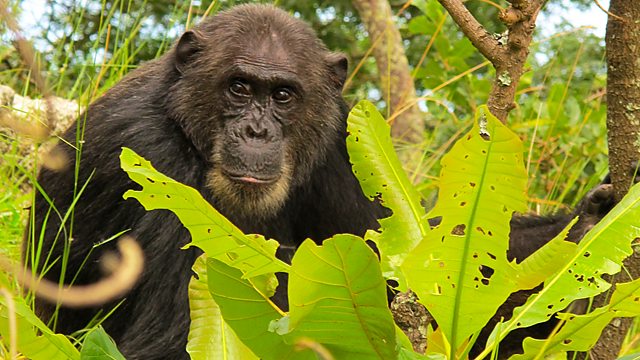 Marine Conservation Zones
Brett Westwood presents the latest news on the designation of conservation areas around the English and Welsh coast. Are wildlife considerations in the final decisions?
Are we doing enough to protect the wildlife in our coastal waters? The government is in the process of deciding which areas around England and Wales to protect as conservation areas, but wildlife organisations are concerned. Only 31 out of the 127 recommended areas are being considered for protection, and some important wildlife areas are left off the list. Our seas are used by very many people, for leisure, fishing, wind farms, oil and gas; so how does wildlife fair with so many pressures on our seas? Marine Conservation Zones are under the spotlight.
Presenter: Brett Westwood
Producer: Mary Colwell
Editor: Julian Hector.
Last on
Marine Conservation Zones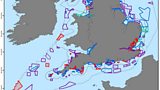 Marine Protected Areas (MPAs) describe a wide range of marine areas which have some level of restriction to protect living, non-living, cultural, and/or historic resources. In the UK, MPAs have primarily been set up to help conserve marine biodiversity, in particular species and habitats of European and national importance.

The main types of MPA in the English waters are Special Areas of Conservation (SACs) for habitats of European importance and Special Protection Areas (SPAs) for birds (also known as Natura 2000, or N2K sites).

Marine Conservation Zones (MCZs) are a new form of Marine Protected Area created under the Marine and Coastal Access Act 2009 which will protect a range of nationally important habitats and species.

The Marine Conservation Zone Project was set up in 2008 and led by the Joint Nature Conservation Committee and Natural England to identify and recommend MCZs to Government.

The MCZ Project consisted of four regional MCZ projects covering the south-west (Finding Sanctuary), Irish Sea (Irish Sea Conservation Zones), North Sea (Net Gain) and south-east (Balanced Seas). These regional MCZ projects worked with sea users and interest groups to identify MCZs within their regions and in September 2011 submitted their recommendations to JNCC, Natural England and the Science Advisory Panel.

Ministers have examined all the advice and evidence and are proposing that up to 31 sites are suitable for designation in the first tranche in 2013. These proposals are set out in the public consultation launched on 13 December 2012, and closing midnight on 31 March 2013. 

It is the responsibility of Public Authorities to implement any necessary management measures once MCZs are designated by Government.

Image courtesy of DEFRA
Broadcasts