Main content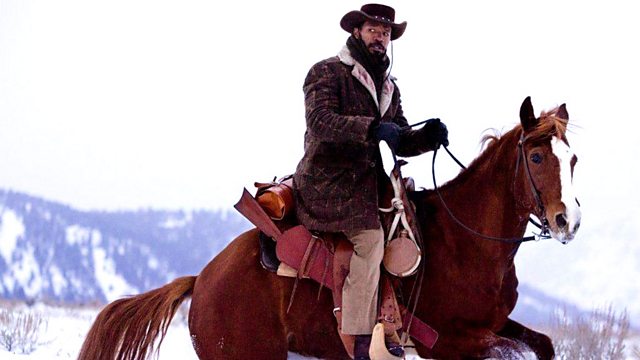 Django Unchained, John Sessions, and Jonathan Lynn, writer of Yes, Prime Minister
Film news with Mark Lawson. Jacqueline Springer reviews Quentin Tarantino's latest film Django Unchained, and Jonathan Lynn on a new version of his TV classic Yes, Prime Minister.
With Mark Lawson.
In Quentin Tarantino's latest film Django Unchained, starring Jamie Foxx and Leonardo DiCaprio, a slave-turned-bounty hunter sets out to rescue his wife from a brutal Mississippi plantation owner. Jacqueline Springer reviews.
Jonathan Lynn was the co-writer behind the British satirical sitcoms Yes, Minister and Yes, Prime Minister in the 1980s. As a new series of Yes, Prime Minister returns to our screens with a new cast including David Haig as Jim Hacker and Henry Goodman as Sir Humphrey, Jonathan Lynn looks back over more than 30 years of the political satire.
And as he celebrates his 60th birthday, the actor and comedian John Sessions discusses his wide-ranging film, TV and stage career. Sessions, also an impressionist, recalls reactions from his subjects and what he's learnt from over 30 years in show business.
Producer Jerome Weatherald.
Chapters
John Sessions

An interview with John Sessions

Duration: 11:13

Django Unchained

A review of Django Unchained

Duration: 05:32

Jonathan Lynn

An interview with Jonathan Lynn

Duration: 11:01