Main content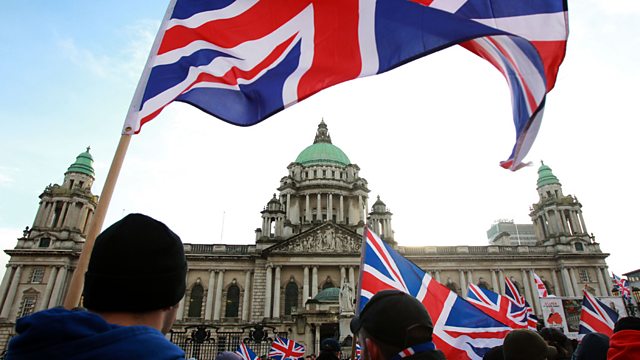 Food critics versus flag rioters in Belfast, and who wears a watch anymore?
Would you pay for help to propose marriage? Has the mobile phone killed off the wristwatch? The food critics leading a fight against Belfast flag rioters. With Julian Worricker.
Is it romantic to pay for help to propose marriage? We hear from the proposal planners who offer to inject some imagination into how you pop the question.
Fewer watches are sold in Britain as we rely on our mobiles phones to keep us on time. Has the wristwatch finally gone out of fashion?
And as riots over the flying of the Union Flag hit the economy of Belfast, there's a fight back from an unexpected quarter. Local food critics launch a campaign in support of local businesses.
Chapters
Changes to pensions

Paul Lewis from Moneybox explains the changes to pensions.

Duration: 05:49

Supermarket price comparisons - Private Members Bill

John Denham MP wants big supermarket chains to publish up to date prices.

Duration: 06:16

Wrist watches - do we still wear them?

The number of wrist watches sold in the UK has been in steady decline. Why?

Duration: 06:35

Silent room

How to get away from the crowds in a West End department store. Simon Browning reports.

Duration: 05:29

Face The Facts: Campylobacter

Look-ahead to Face the Facts: Campylobacter – the Silent Epidemic.

Duration: 02:26

Foodie fightback

How Belfast's food critics and bloggers are trying to save the city from economic damage.

Duration: 08:45

HAPIfork

A new gadget unveiled at CES International to stop us from eating too fast.

Duration: 06:27

Gluten-free diet

Why are so many people eating gluten-free products?

Duration: 12:15

Proposal planners

We speak to UK's first bespoke proposal planning service, 'The Proposers'.

Duration: 06:00