Main content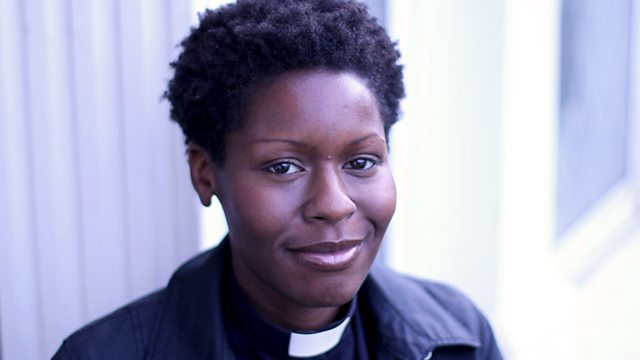 A Joy Forever
Elizabeth Adekunle, chaplain of St John's College, Cambridge, explores the idea of lasting beauty. She looks beyond physical attributes to a beauty which points towards the divine.
Rev Elizabeth Adekunle, chaplain of St. John's College, Cambridge, explores the idea of lasting beauty. A brief experience with modelling left her more aware of the limitations of physical beauty and surface glamour. Her work as a chaplain brings her into contact with some students who are troubled by body image.
She begins by looking at the commercial notion of beauty and refers back to Shakespeare in Sonnet 68 voicing his disapproval of beauty accessories such as wigs: "the golden tresses of the dead" and then laments the deception of what he calls "false art".
She asks what happens when physical beauty fades, and how it's possible to age gracefully. And she explores the idea of a beauty which comes not from a perfect body but from looking out of the window and inhaling the beauty in our surroundings - as expressed in Fleur Adcock's poem 'Weathering'.
Referring to St. Peter's words of wisdom "Let your adornment be the inner self with the lasting beauty of a gentle and quiet sprit, which is very precious in God's sight" (1 Peter 3:3-4), Elizabeth Adekunle then goes on to look at a more satisfying sense of beauty. It is the natural world which inspired the French composer Debussy "to feel the supreme and moving beauty of the spectacle to which Nature invites her ephemeral guests this is what I call prayer".
And finally she refers to an excerpt from Keats poem 'Endymion' in which he observes, "in spite of all, some shape of beauty moves away the pall from our dark spirits." And so Rev Elizabeth Adekunle concludes that true beauty - music, nature and art - can help us out of the shallow bleak world of consumer fashion and glamour and offer us a way to draw closer to the Divine.
Producer: Kim Normanton
A Loftus production for BBC Radio 4.