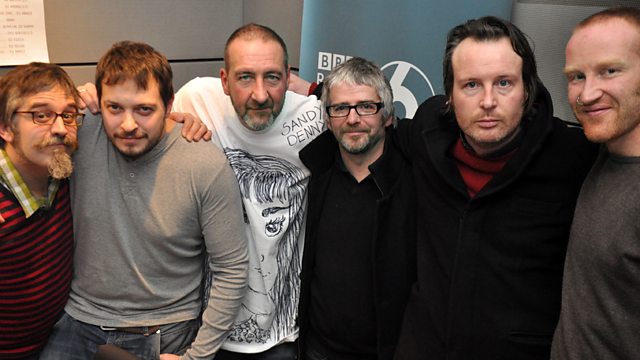 I Am Kloot
It's a welcome return to the studio from the I Am Kloot boys for a live as you like session.
The band formed in Manchester and has been together for over a decade, launching themselves back in 2001 with debut LP 'Natural History', which was produced by Guy Garvey.
The band, John Bramwell - Vocal & Guitar, Pete Jobson - Bass Guitar and Andy Hargreaves on Drums have now morphed to a six piece for touring and live dates (with members of Riley favourites The Earlies) and make a mighty fine sound.
Their 2010 album Sky At Night was nominated for the Mercury Music Prize and was also produced by Guy Garvey and Craig Potter from Elbow.
The new album is titled Let It All In is the band's sixth studio album and will be released January 2013.
Last on