Main content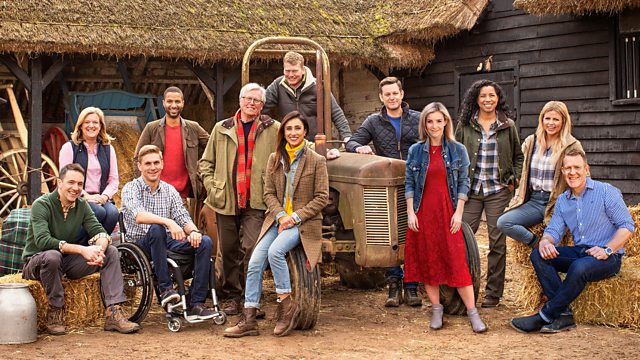 30/12/2012
Ellie Harrison is on the Yorkshire Moors for a special edition of Countryfile, looking back at the men and women who have been inspired by the British countryside.
Ellie Harrison is on the Yorkshire Moors for a special edition of Countryfile, looking back at the men and women who have been inspired by the British countryside. Ellie travels to Howarth to find out how the moors played such an important role in the lives of the Bronte sisters, and continue to fire the imagination of artists and musicians today.
There is also another chance to see Julia Bradbury finding out about Beatrix Potter's connection to the countryside and John Craven's visit to Hardy country.
Plus Matt Baker discovers why West Yorkshire claims to be the birthplace of Hollywood, while Ellie relives her meeting with Britain's greatest living artist, David Hockney.
Ellie's inspirational journey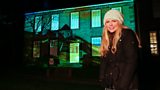 Ellie Harrison is in Howarth, home of the Brontes, to discover how this part of West Yorkshire has inspired artists, musicians and, of course, authors. She starts her journey at the Bronte parsonage where the three sisters, Emily, Anne and Charlotte, wrote some of the classics of British literature. Then Ellie heads up to the moors to meet Arthur Butterworth. Arthur is a composer, conductor and trumpeter who has written numerous pieces of classical music inspired by the landscape. With the aid of his trumpet, he shows Ellie how the Yorkshire Moors helped him to write "A Dales Suite" in the 1960s. Ellie moves on to Top Withens, a lonely part of the moors which is said to be the setting for Wuthering Heights. Here she meets artist, Ashley Jackson, who shares his own passion for the moors  – and gives her a few painting tips. Finally, Ellie and Ashley head back down to Howarth for a spectacular finale. 
Julia discovers the hidden talents of Beatrix Potter
While in the Lake District, Julia Bradbury delves into the lesser known talents and aspirations of Windermere's most celebrated author, Beatrix Potter. As an astute young woman, Beatrix's interests lead her to study fungi and her illustrations can still be found in scientific identification books, today. Her love for the countryside near her home in Cumbria also saw her buying up farms with her own fortune, so that local people could continue to work the land. Julia catches up with the Mallett family, new tenant farmers on the land that encapsulates Beatrix's legacy.
John in Hardy Country
Shepherds' huts were commonplace in the time of author Thomas Hardy. His character, Gabrielle Oak, uses one in 'Far from the Madding Crowd'. John Craven meets Eileen whose father was a shepherd and can still remember him using huts like this when she was a young girl. He then goes to see Richard and Jane who are building new huts and restoring old ones. On the wall of one of the original shepherd's huts John discovers the fascinating scribblings - or graffiti - left there by its previous occupants.
Helen on Northumberlandia
The rugged North East is no stranger to dramatic landmarks. The region is defined by vast man-made projects like Hadrian's Wall and the Angel of the North. Helen Skelton went to visit the area just as they were putting the final touches onto another one. Northumberlandia is the world's largest human landform. It is the brainchild of world-renowned landscape artist Charles Jencks. Helen gets in touch with her inner artist to provide some last minute help. As a special treat, she also takes to the skies to get a birds-eye view of this amazing sculpture.
Ellie meets David Hockney
From the low chalk hills of the Wolds to the dramatic Holderness coastline, the East Yorkshire landscape has inspired one of our country's best-known artists – David Hockney. Ellie meets the man himself at his studio in Bridlington where many of these works are created. She also gets a guided tour of the stunning landscapes that he has made world famous. Ellie finds out how he's embracing new technologies and asks David what he loves most about living and working here.
Matt the movie star
Matt visits Holmfirth in Yorkshire to find out how this former mill town once rivalled Hollywood. At the turn of the 20th century, Holmfirth was home to filmmaker James Bamforth, an early pioneer of motion pictures with a real genius for slapstick. 

With help from theatre group co-ordinator Chris Squire, Matt gets into character to create his own Bamforth-inspired film in the park opposite the movie man's original studio. 

Then, he and Julia invite some local people to celebrate the town's movie-making tradition with a special showing of one of Bamforth's films, "Boys Playing In The Snow".
Credits
| Role | Contributor |
| --- | --- |
| Presenter | Ellie Harrison |
| Presenter | Ellie Harrison |
| Presenter | Ellie Harrison |
| Series Producer | Teresa Bogan |
| Series Producer | Teresa Bogan |
| Series Producer | Teresa Bogan |