Main content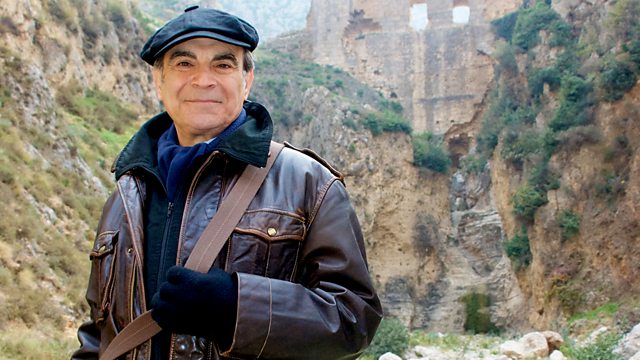 David Suchet undertakes an epic journey spanning the Mediterranean, inspired by the life and travels of Paul the Apostle. David visits Jerusalem to explore Paul's early life.
In this two-part documentary, actor David Suchet undertakes an epic journey spanning the Mediterranean. His inspiration is a charismatic individual whose own travels through this region 2,000 years ago changed the world forever - Paul the Apostle.
On this journey, David seeks to uncover how an obscure Jewish sect from the edge of the Roman Empire shattered the world of the classical gods and challenged the might of Caesar, to become the dominant force in Western civilisation.
The catalyst for this social and religious revolution was a 5'8" powerhouse called Paul. After Jesus, Paul is the most significant figure in the history of Christianity and the Western world. He was the first international ambassador of this new faith, catapulting the radical salvation message of Jesus from Judea to the wider Mediterranean world.
In the year 40 CE, when Paul began his missionary enterprise, there were only about 1,000 Christians throughout the whole Roman Empire. But just 300 years later, there were more than six million.
In this first episode, David visits Jerusalem to discover Paul's early life as a devout Jew and his subsequent, life-changing, conversion to the new Jesus Movement. David journeys to Tarsus in modern Turkey where Paul was born, and learns he was a citizen of two worlds - Roman and Turkish. He travels to Antioch in eastern Turkey, where Paul set about his mission of converting the Gentile world to the new religion of Christianity, and to Ephesus, where Paul challenged the gods of Empire. In so doing, he was challenging the might of Rome itself.
On this journey, David's personal mission is to discover what motivated Paul. His aim is to work out how Paul triumphed over the Roman Empire and succeeded in leaving a legacy that endures to this day.
Credit
| Role | Contributor |
| --- | --- |
| Presenter | David Suchet |